On Breitbart News Sunday with SiriusXM hosts Joel Pollak and Rebecca Mansour, Breitbart News Executive Chairman Steve Bannon was sharply critical of the Bush family, referring to them as "the last Whigs" because "the Republican Party that they talked about is essentially over."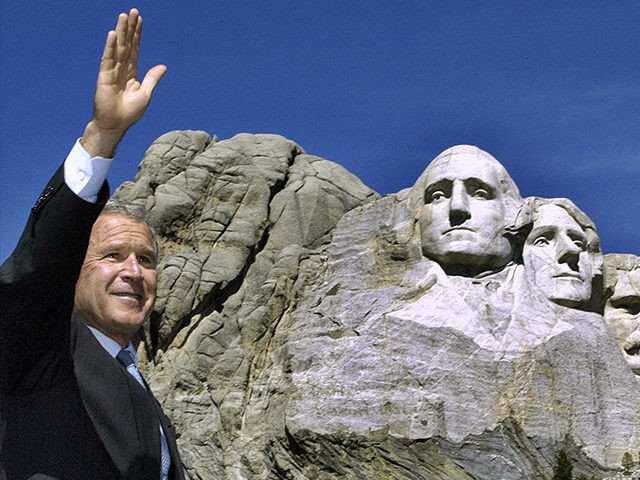 Bannon was referring to the Bush presidents attacking President Donald Trump in a new book, The Last Republicans: Inside the Extraordinary Relationship Between George H.W. Bush and George W. Bush by historian Mark Updegrove.
"Listen, I try to be bad cop to President Trump's good cop. He's head of the Republican Party. He tries to stay above the fray. Hopefully I'm there to do the dirty work as his wingman," Bannon said.
"What are we talking about? This party is a party made up of workers. It's made up of American workers. It's made of the American middle class. It's got to represent not just their values, but their interests, and it doesn't. The donors, the conservative consultants, the lobbyists, and the politicians they bought in the Republican Party don't represent their interests at all. It's quite shocking," he contended.
"I think now with the Internet and news services like Breitbart, the Daily Caller, and others you've disintermediated the kind of old think tanks of the conservative movement, and you've disintermediated the old media companies – including Fox News to a large extent, which is really quite Establishment. I think you just have this energy at the grassroots level that really wants to take its party back, and by taking its party back, really effectuate change in the United States. I think it's healthy, and I think it's great," he said.
[…]