Breitbart News editor-in-chief Alex Marlow paid homage to Andrew Breitbart, the late conservative insurgent pioneer and this site's founder, as he explained the importance of independent news media to CBS's Charlie Rose.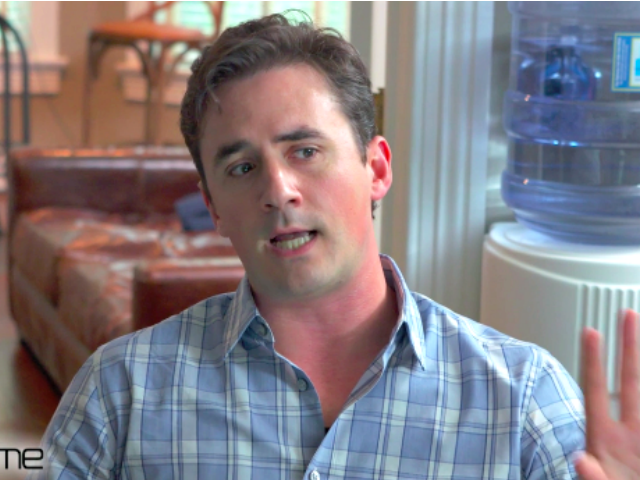 "We have the opinion that news is the single most influential driver of the culture that there is right now, as Hollywood sometimes is at times. But right now, the news cycle is really driving the culture in a remarkable way," Marlow told Rose at an editorial meeting at the "Breitbart Embassy" in Washington, D.C.'s Capitol Hill neighborhood.
"This is something Andrew Breitbart saw long before just about anyone else, and that's why he started building his news apparatus ten years or so ago, because he saw the way in which the center-left was controlling the narrative – and it's really trending far-left," Marlow explained in a segment 60 Minutes used for the online "Overtime" addendum to its Sunday blockbuster interview with Breitbart News Executive Chairman Steve Bannon. He continued:
What [Andrew Breitbart's] done, and what we've continued in his legacy, is a news website where we focus on the facts, we focus on the information, but we're custom choosing stories that we think resonate with a disenfranchised group of Americans – which we think is really most Americans.
[…]