"That's what we all have to live with for the free and open society that [London Mayor] Sadiq Khan and all of these other multiculturalists want Britain to become," Ingraham said. "This is the Nirvana they wanted to create, and this is what we have."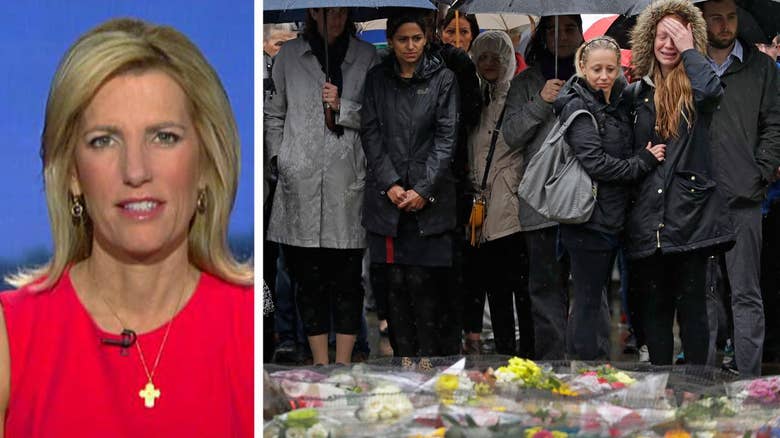 Laura Ingraham appeared on "Fox & Friends" this morning to react to the London terror attack, which left seven people dead and dozens more injured.
British authorities have named Khuram Shazad Butt, 27, Rachid Redouane, 30, and Youssef Zaghba, 22, as the three attackers shot dead by police during Saturday's rampage.
Butt was on authorities' radar and even appeared in a 2016 television documentary called "The Jihadis Next Door."
Ingraham said the number of individuals in the U.K. who have ties to terror groups is "staggering."
"We're not talking about a couple hundred. We're talking about thousands and thousands," she said.
[…]
Complete text and video linked here.