The National Football League and player representatives came to an agreement on Wednesday evening, that the league would throw $89 million at so-called "social justice" issues.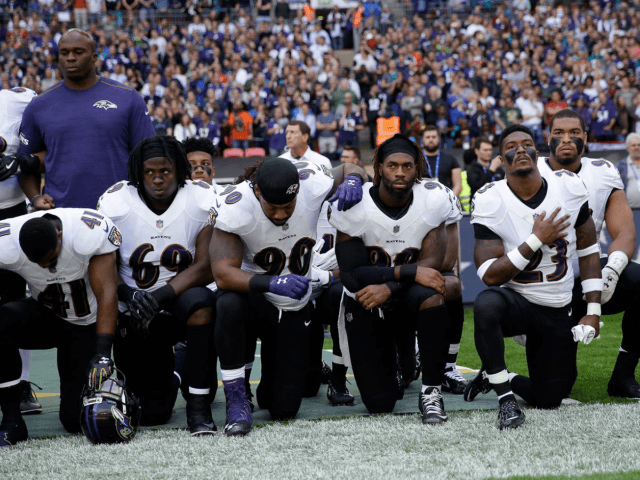 The money represents a desperate attempt by the league to put an end to the constant anti-American protests held during the playing of the national anthem. Though, the agreement does not include a condition that the anthem protests will end.
The two parties have agreed in principle that the league will spend the $89 million over a seven-year period on causes dealing with "criminal justice reform, law enforcement/community relations and education," ESPN reported.
The league is set to put more cash into these "social justice" issues than it has to support breast cancer awareness or its Salute to Service program, which celebrates and supports members of our armed forces.
The agreement may have been fast-tracked because of reports that appeared saying that the player's coalition had begun unraveling as some of the more radical players had reportedly become dissatisfied with the negotiations and agreements made by their representatives, Malcolm Jenkins (Philadelphia Eagles) and Anquan Boldin (retired).
Earlier reports found that some of the groups set to receive portions of the NFL's hush money include avowed communist Van Jones' Dream Corps, which includes so-called "green energy" boosters Green For All, and numerous groups sponsored by hardcore leftist billionaire George Soros.
[…]