The Government Accountability Office announced this week that at least $108 billion in student loan debt will be forgiven in the coming years. The move leaves taxpayers ultimately on the hook for the repayments in question.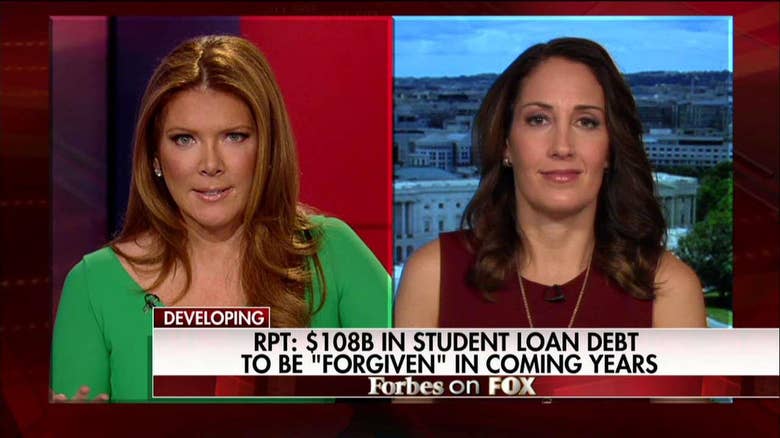 "Government created a problem and now they're making it worse," Sabrina Schaeffer said.
The panel noted that President-elect Donald Trump may also forgive a portion of students' debt.
Investments reporter Bill Baldwin suggest that, instead of having the government lend money to college students, the colleges themselves should take the financial chance on each student they admit.