Federal authorities in Arizona are investigating why a lone gunman crashed into a U.S. Border Patrol checkpoint and began firing at federal agents. Border Patrol agents fought off the attack and injured the gunman.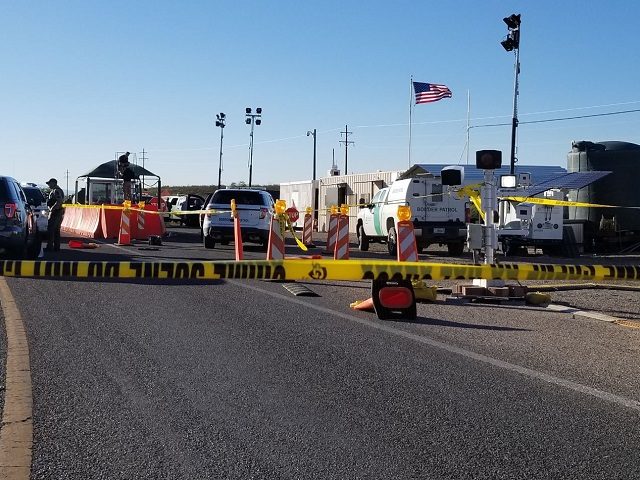 The attack took place on Wednesday afternoon at a U.S. Border Patrol checkpoint north of Tombstone, Arizona, information provided to Breitbart Texas by the federal agency revealed. The Border Patrol checkpoint was temporarily closed at the time due to strong winds in the area.
The unidentified man was driving north on State Route 80 when he pulled up to the checkpoint, but instead of stopping he collided into the barriers. Moments after crashing, the gunman began to fire at the agents. Authorities did not disclose the type of weapon used. The agents fought off the attack and shot the gunman. Once the suspect was down, agents rushed to provide medical care and called in a helicopter to transport him to a Tucson area hospital.
Cochise County Sheriff Mark J. Dannels told Breitbart Texas the alleged shooter is a 76-year-old man with medical issues. The man's daughter called his office shortly before the shooting at the checkpoint and reported he had left the house with guns and alcohol, the Cochise County Sheriff's Office posted on Facebook. About 45 minutes later, the man arrived at the checkpoint and began shooting.
[…]