U.S. Senator Ted Cruz suggested that the U.S. military should be used against Mexican transnational criminal groups (cartels). The statements were made during a one-on-one interview with the senator at the end of May at the Bayer Museum of Agriculture in Lubbock, Texas. The senator made clear that he was not suggesting unilateral U.S. military action in Mexico, but rather a cooperative effort, as seen in Colombia.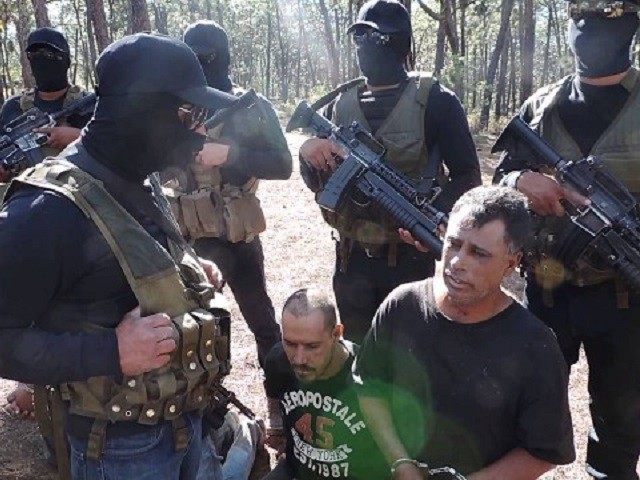 The portion of the interview pertaining to Mexican cartels follows.
BRANDON DARBY: One of the things that's very interesting about Texas on the border, as you know, there's nine sectors on the Southwest Border, five of which are in Texas. Part of the problem that we have in Texas is that two of the most brutal criminal groups south of the border, which actually operate north of the border as well, as you know, are Los Zetas and the Gulf Cartel. But unlike most of the other criminal organizations in Mexico along our border, which would be Sinaloa, Juarez Cartel, Tijuana Cartel. Los Zetas and the Gulf Cartel are extremely brutal. In fact, the videos they release resemble ISIS videos. We try to challenge them as much as possible, but what more could the U.S. do? There's talk of declaring certain factions as foreign terror organizations so you could appropriately go after the money and the politicians. Again, Tamaulipas, a state below Texas, the last two governors are fugitives from U.S. justice for being surrogates of the Gulf Cartel. Several of the governors in Coahuila are now in trouble because they were Los Zetas. What more could the U.S. do to to challenge Mexican transnational criminal groups who operate in our country, who kill our kids? What could we do to challenge them?
SEN. TED CRUZ: We could do a great deal more. What has happened in the last decade with Mexican drug cartels has been nothing short of tragic. Mexico is a great and wonderful country. The Mexican people are wonderful people. Growing up in Texas, we spent a great deal of time in Mexico. Most Texans have long and deep commitments to Mexico. Whether family ties, or business ties, or cultural ties. Where Texans vacation in Mexico. Mexicans vacation in Texas.
[…]