Her novel The Fountainhead is one of the few works of fiction that Donald Trump likes and she has long been the darling of the US right. But only now do her devotees hold sway around the world.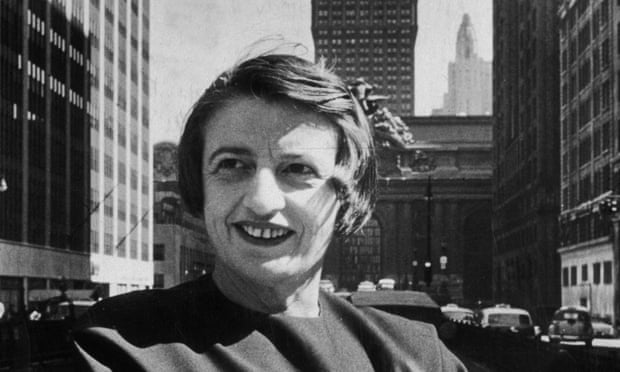 As they plough through their GCSE revision, UK students planning to take politics A-level in the autumn can comfort themselves with this thought: come September, they will be studying one thinker who does not belong in the dusty archives of ancient political theory but is achingly on trend. For the curriculum includes a new addition: the work of Ayn Rand.
It is a timely decision because Rand, who died in 1982 and was alternately ridiculed and revered throughout her lifetime, is having a moment. Long the poster girl of a particularly hardcore brand of free-market fundamentalism – the advocate of a philosophy she called "the virtue of selfishness" – Rand has always had acolytes in the conservative political classes. The Republican speaker of the US House of Representatives, Paul Ryan, is so committed a Randian, he was famous for giving every new member of his staff a copy of Rand's gargantuan novel, Atlas Shrugged (along with Freidrich Hayek's Road to Serfdom). The story, oft-repeated, that his colleague in the US Senate, Rand Paul, owes his first name to his father Ron's adulation of Ayn (it rhymes with "mine") turns out to be apocryphal, but Paul describes himself as a fan all the same.
Not to be left out, Britain's small-staters have devised their own ways of worshipping at the shrine of Ayn. Communities secretary Sajid Javid reads the courtroom scene in Rand's The Fountainhead twice a year and has done so throughout his adult life. As a student, he read that bit aloud to the woman who is now his wife, though the exercise proved to be a one-off. As Javid recently confessed to the Spectator, she told him that if he tried that again, he would get dumped. Meanwhile, Daniel Hannan, the Tory MEP many see as the intellectual architect of Brexit, keeps a photograph of Rand on his Brussels desk.
[…]