The heartland best known for supplying nearly 25% of America's food is experiencing a rise in homelessness that can be traced in part to the tech boom.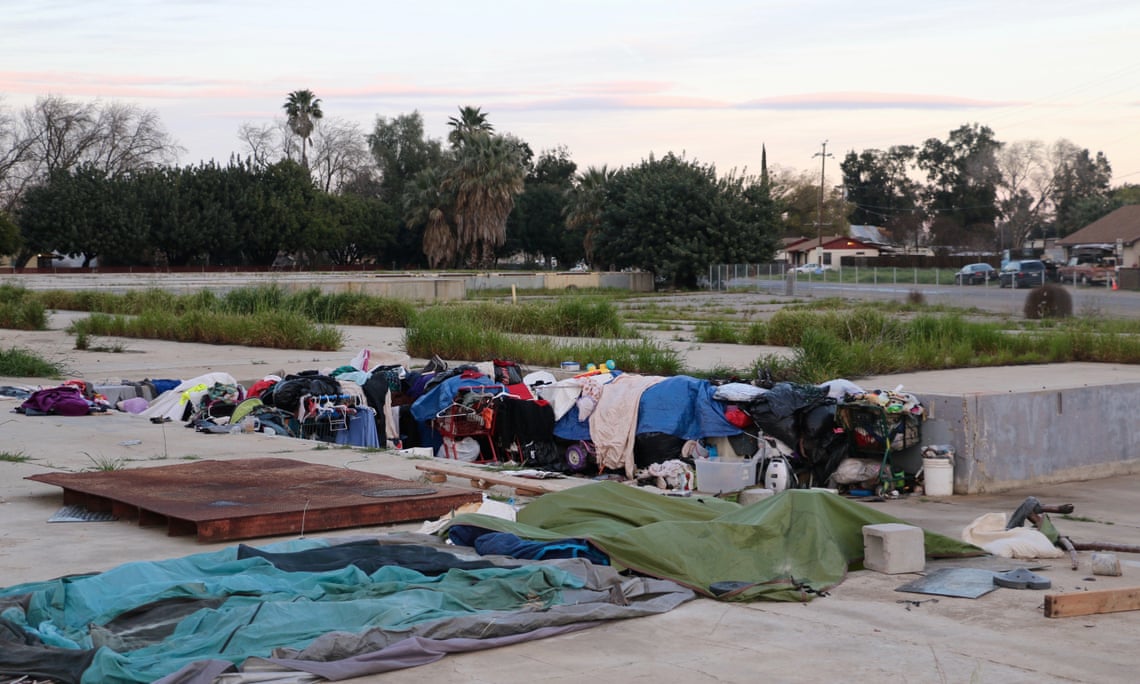 At first glance, the rusted metal pens in the central California town of Patterson look like an open-air prison block. But for Devani Riggs, "the cages", abandoned since the days they were used to store the bounty of the self-proclaimed apricot capital of the world, play a very different role.
"This one was mine. That one was Patty and Pete," said Riggs, a 3o-year-old homeless woman, adding that dozens of people had slept in the cramped enclosures.
California's Central Valley is best known for supplying nearly 25% of the country's food, including 40% of the fruit and nuts consumed each year. Yet today, backcountry places such as Patterson, population 22,000, are experiencing an increase in homelessness that can be traced, in part, to an unlikely sounding source: Silicon Valley.
The million-dollar home prices about 85 miles west, in San Francisco and San Jose, have pushed aspiring homeowners to look inland. Patterson's population has doubled since the 2000 census. Average monthly rents have climbed from about $900 in 2014 to nearly $1,600 in recent months, according to the apartment database Rent Jungle, compounding the hardships of the foreclosure crisis, the shuttering of several local agricultural businesses and surging substance abuse rates.
"The rents in Patterson are crazy," said Romelia Wiley, program manager of the local not-for-profit organization Community Housing & Shelter Services. "Why? I-5."
[…]