Officials said Tuesday afternoon that the Skirball fire was likely caused by homeless people cooking in an encampment near the 405 Freeway, which was shut down by the blaze last Wednesday.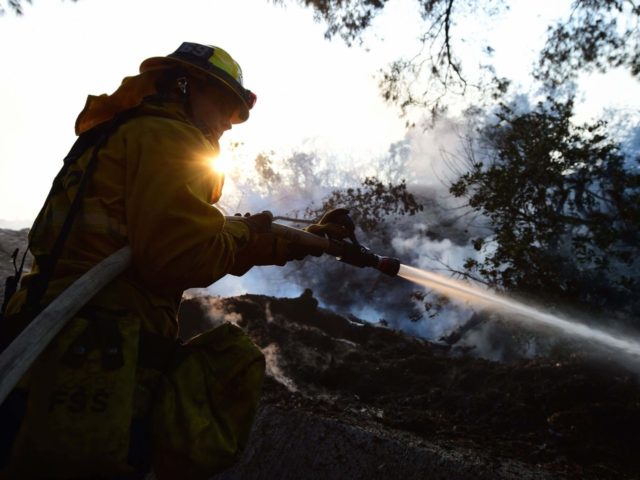 The Los Angeles Times, quoting Los Angeles Fire Department spokesman Peter Sanders, said that the fire originated in "a camp along Sepulveda Boulevard where it passes under the 405 Freeway."
The Times added:
Investigators who inspected the encampment found evidence that people had been cooking and sleeping in the area but did not find anyone there, Sanders said. The department has no suspects, he said.

…

Officials said the size of the encampment where the blaze started was hard to determine because the area was burned.

"By the time investigators got there everyone was gone," Peter Sanders, the Los Angeles Fire Department communications director, said.

Almost all the physical evidence at the scene was consumed by the blaze, he added. Investigators were able to eliminate arson as a cause based on was left of the encampment and place of origin of the flames, he added.
[…]