Two officers were responding to the scene of a traffic collision when a gang member opened fire.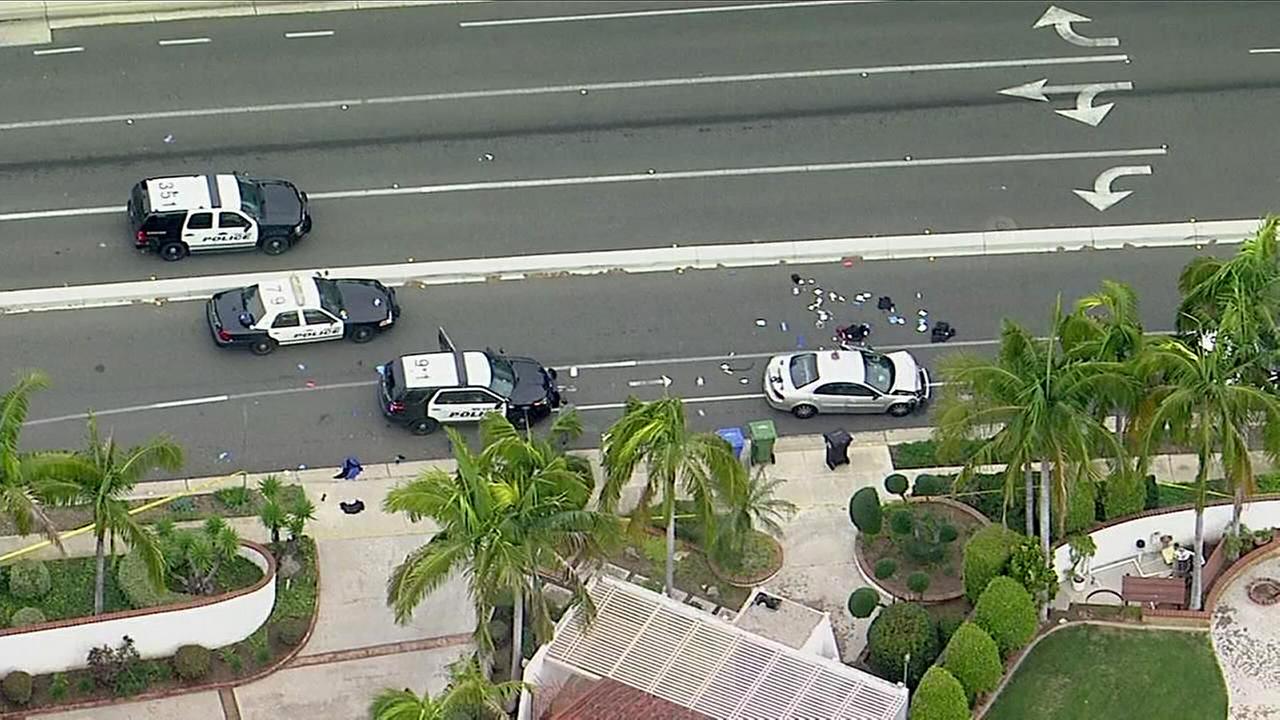 One officer was killed and a second injured in a shootout with a gang member who was wounded in the Monday morning altercation in Whittier, authorities said.
Two Whittier Police Department officers responding to the scene of a traffic collision were getting out of their vehicle about 8 a.m. when a gang member driving a stolen car opened fire with a semiautomatic pistol, said Los Angeles County Sheriff's Department Lt. John Corina.
The two officers and wounded suspect were taken to the hospital, where one officer was pronounced dead, Corina said. The other wounded officer and the suspect are in stable condition.
The wounded suspect was a known gang member, Corina said.
Emergency responders at the scene near Colima Road and Mar Vista Street performed CPR on a male officer while wheeling him into an ambulance, said Brian Feinzimer, a freelance photojournalist who was at the scene as authorities responded Monday morning.
#BREAKING: Police officer shot and killed during traffic stop in Whittier, California https://t.co/rzuPFV6BGk pic.twitter.com/gkWAUM0RY1
— Eyewitness News (@ABC7NY) February 20, 2017
[…]