The FBI began investigating Weiner in September 2016 after a 15-year-old girl in North Carolina told a tabloid news site that she and the former politician had exchanged lewd messages for several months, and accused him of asking her to undress on camera.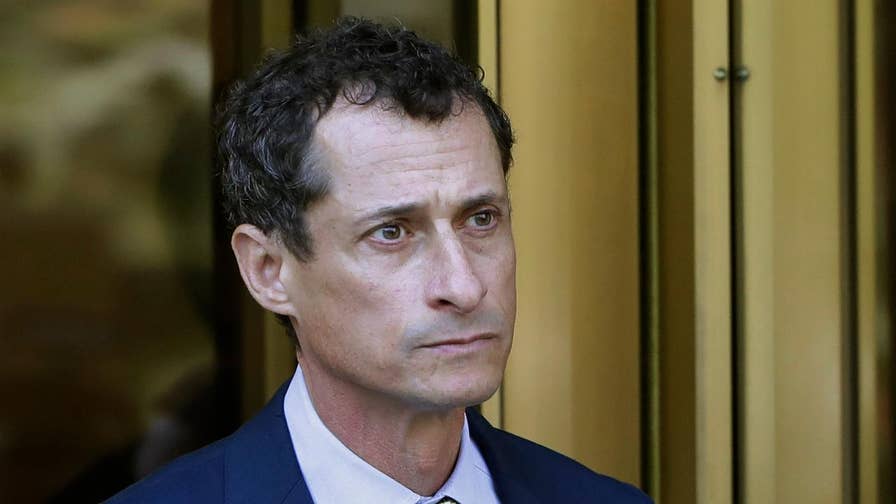 Disgraced former Rep. Anthony Weiner was sentenced Monday to 21 months in prison, facing the most severe penalty yet in connection with the sexting scandal that drove the New York Democrat out of Congress, ruined his marriage and became a late issue in the 2016 presidential race.
U.S. District Judge Denise L. Cote issued the sentence in federal court in New York.
"This is a serious crime that deserves serious punishment," Cote said in a statement.
The former lawmaker's sexting habits entered criminal territory with his illicit contact with a 15-year-old girl. Weiner, 53, had pleaded guilty in May to sending sexually explicit texts to the girl across state lines. Weiner agreed not to appeal any sentence between 21 and 27 months in prison.
Weiner openly wept in court on Monday as the judge announced the sentence. In addition to the prison term, he was sentenced to three years of supervised release, given a $10,000 fine, and required to forfeit his iPhone. Weiner must surrender on Nov. 6 to a yet-to-be determined prison facility.
[…]