The Syrian refugee crisis has precipitated a "catastrophic outbreak" of a flesh-eating disease that is spreading across the Middle East and North Africa, according to research published on Thursday in the scientific journal PLOS.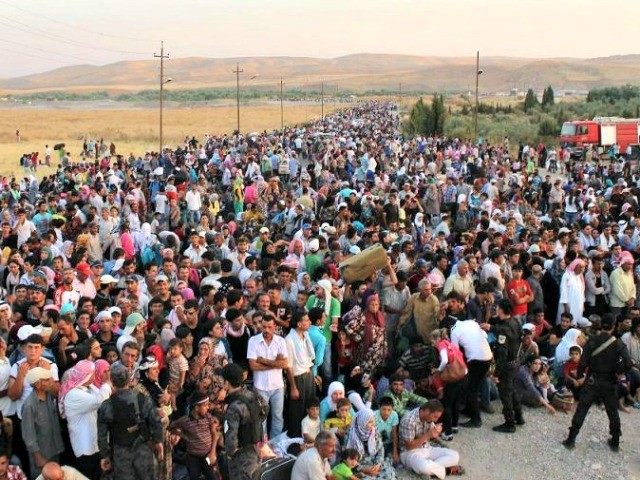 Largely missing from news media coverage is that the same news-making scientific report warned the ongoing violence in Syria has "created a setting in which we have seen the re-emergence of polio and measles, as well as tuberculosis, hepatitis A, and other infections in Syria and among displaced Syrian refugees."
Indeed, in 2013 the World Health Organization documented new cases of vaccine-preventable diseases such as measles, reporting that year alone the number of confirmed measles cases in Syria reached 139, as compared to no documented cases in 2010 and 2011.
The WHO reported that 2013 saw Syria's first outbreak of polio since 1999. According to an April 2015 WHO report, 35 children were subsequently paralysed by polio before the start of a new vaccine campaign.
In November, 2014 PLOS documented the spread of measles from among the Syrian refugee population:
Measles has swept through Syria, including Aleppo and the northern regions, with over 7,000 confirmed cases. This epidemic has not spared refugees in neighboring countries, even among highly vaccinated populations. In Jordan, 24 cases of measles were reported in 2012, while over 200 cases were reported in 2013. In Lebanon, nine reported cases of measles in 2012 increased to 1,760 cases in 2013, only 13.2% of which were among Syrian refugees.
[…]