Marine Le Pen has vowed to make France the "model nation-state" if she wins the presidency this year, saying she is the only candidate "in tune" with the growing sense of national identity in Europe.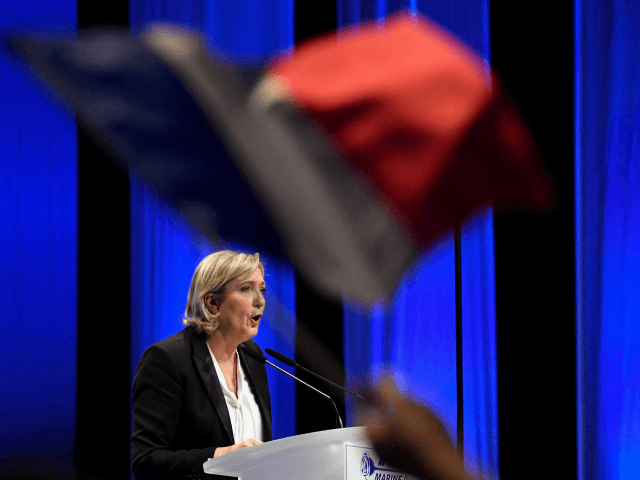 Speaking to supporters in the western city of Nantes on Sunday, the Front National leader likened her appeal to that of Donald Trump and said she was the best candidate to deal with the problems France was facing.
"You see America with Trump," she said. "In this new world that is emerging, I am the best placed to speak in the name of France."
In the wake of Mr. Trump's election victory and Britain's decision to leave the European Union (EU), Ms. Le Pen said that her plan was "in tune with the great planetary movement which consists of the awakening of the peoples [and] the return of national frontiers and national pride".
Le Figaro reports she lambasted the country's political establishment, saying that France had been ruled by a succession of "lazy kings" and "presidents who are sadly normal, which is to say incompetent".
Ms. Le Pen was also confident her party has already won the battle of ideas. The challenge now is persuading enough people to break their traditional voting habits.
[…]