Two protesters crashed Friday night's production of Shakespeare in the Park Julius Caesar, which depicts the assassination and brutal stabbing of a stand-in for President Donald Trump.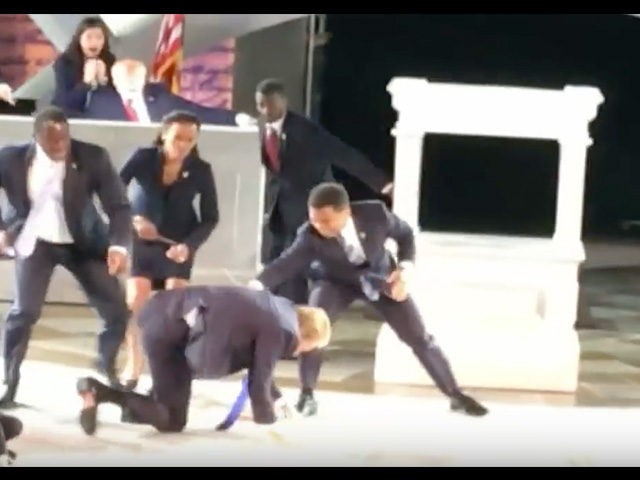 Laura Loomer, formerly of Project Veritas, rushed the stage shouting "Stop the normalization of political violence against the right! This is unacceptable!" An announcer halted the production and boos from audience filled Central Park's Delacorte Theater.
Meanwhile, Jack Posobiec — who posted video footage of the protest on Twitter — began calling concertgoers Nazis and implied that performances of the play, which began in late May, were connected to leftist James T. Hodgkinson's shooting attack on Republican lawmakers Wednesday, shouting: "The blood of Steve Scalise is on your hands!"
BREAKING: Julius Ceasar Gets SHUTDOWN pic.twitter.com/ITgfMR0tHE

— Jack Posobiec ?? (@JackPosobiec) June 17, 2017
Loomer also posted a first-person-style video of herself rushing the stage Friday night.
Julia Caesar meets Laura Loomer https://t.co/THlerwmODp

— Laura Loomer (@LauraLoomer) June 17, 2017
[…]