While previewing his new book, Devil's Bargain: Steve Bannon, Donald Trump, and the Storming of the Presidency, author Joshua Green wondered whether "history could have been different" if Trump did not move to the right on issues like illegal immigration.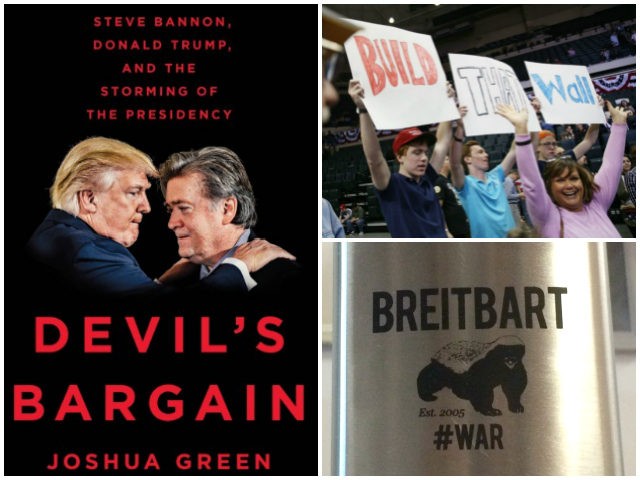 Pointing out that at the height of The Apprentice reality show President Donald Trump was more popular among blacks and Hispanics than with whites, Green, the Bloomberg Businessweek writer, wondered if Trump "could've run as modernizing, pro-biz, big-tent Republican as laid out in [the RNC's] autopsy."
But if Trump had run as the legacy media's and the GOP establishment's "dream" candidate, GOP primary voters may have seen him, in Green's words, as a "New York Democrat," and Trump's past comments about abortion and immigration would have hurt him severely.
Had Trump allowed the GOP establishment consultants to snooker him into supporting comprehensive amnesty legislation like Sen. Marco Rubio (R-FL) did, history would have indeed been different. Trump would not have won the presidency, the voices and concerns of working-class Americans would have again been shut out, and Green would not have been able to write his book.
As I've noted, former Alaska Governor Sarah Palin blazed the trail for a pro-working-class/nationalist candidate like Trump to beat the professional conservative establishment, the Republican establishment, Democrats, and the legacy media.
[…]