Politico's David Siders offered a revisionist history of the violent suppression of free speech at the University of California Berkeley on Thursday with an article titled: "How Berkeley became a hotbed of violence in the Trump era."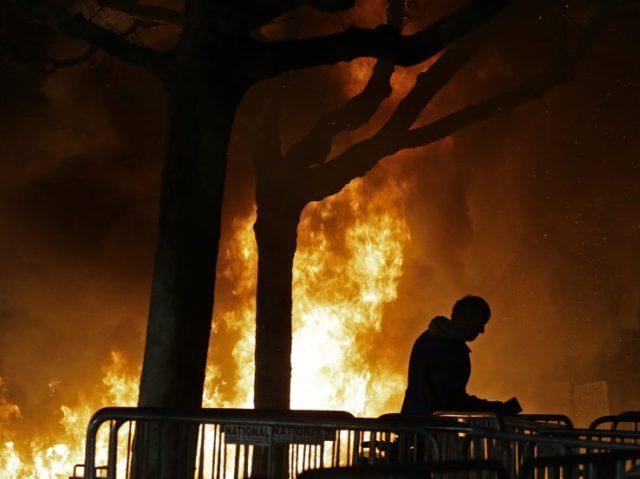 In a classic example of question-begging, Siders, assuming Trump is the catalyst, began his farcical explanation with a visit by Trump supporter (and then-Breitbart editor) Milo Yiannopoulos to the Berkeley campus in February.
But suppression of free speech at Berkeley by leftist mobs began long before.
As recently as 2014 — during the 50th anniversary celebrations of the Free Speech Movement, no less — a mob of left-wing radicals broke up a speech by entrepreneur Peter Thiel, bursting into the hall where he was speaking to students and forcing him to flee for his physical safety. The event occurred long before Trump declared his candidacy for the presidency, and even longer before Thiel became a Trump supporter.
In 2000, as Breitbart News' Daniel J. Flynn recalled, "a similar mob, including many looking like they had crawled out from under a dock in the marina at the end of University Avenue, drowned my words with shouts of "murderer," "racist," and "Nazi." They attempted to rip the microphone cord from the wall. A hirsute man 'mooned' me. And, in one last indignity, the hecklers seized my writings to fuel an actual book burning."
Flynn added: "This all happened under the watchful eyes of two pleasant Cal policewomen."
[…]