An elderly priest has been killed in a hostage situation in a church south of Rouen, Normandy, northern France this morning by alleged Islamist attackers. His killers, who are understood to have been shot dead by French police.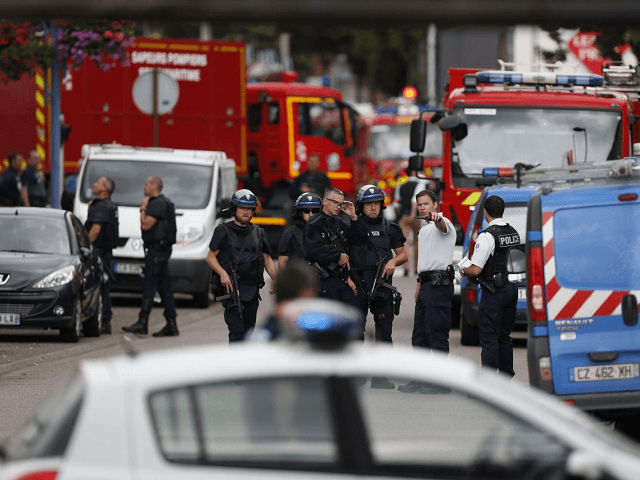 UPDATE 1430 — Church was on terror hit list The Saint-Etienne du Rouvray church attacked this morning was on a terror list found on the computer of Sid Ahmed Ghlam in Aprile 2015, according to a report by Britain's Sun. The paper states the computer came to be examined by the would-be terrorist after he accidentally shot himself in the leg while preparing an attack and called an ambulance in Paris.
The Rouen church was one of a number of places of worship on the Muslim's lists of targets to hit.
UPDATE 1400 — Church killer was "known to security services"
At least one of the Islamists who was shot dead by police this morning after killing a Catholic priest was known to French security services. Britain's Sky News reports one of the killers was even electronically tagged and was being monitored by counter-terrorism officers. Le Figaro reports the killer had tried to travel to Syria in 2015 but was forced to return.
He was charged with criminal association and being associated with a terrorist organisation and detained. He was later released with an electronic tag.
UPDATE 1320 — Islamic State claims responsibility, French President François Hollande confirms terrorist attack Media sources associated with the Islamic State have claimed the Rouen terror attack as their own, remarking that two of their own "soldiers" were responsible. Shortly beforehand the French President François Hollande told press that it was an act of terrorism and that both attackers had proclaimed their allegiance to the Islamic State. He called it a "disgusting attack".
[…]