Democratic leader Sen. Chuck Schumer has joined the retreat from the Democrats' shutdown-or-amnesty threat, marking a solid victory by President Donald Trump and his voters.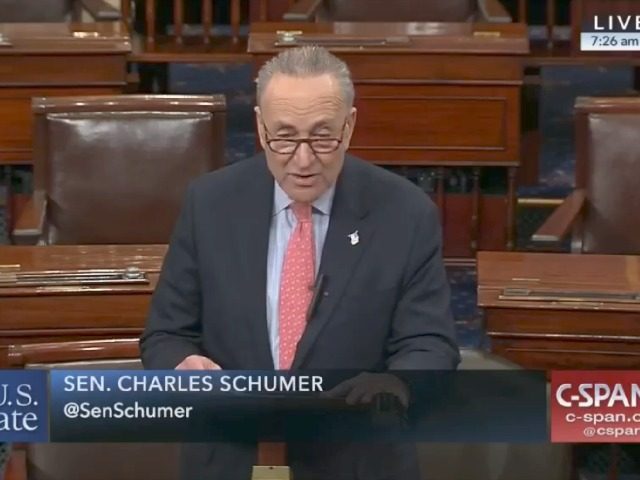 However, Democrats are quietly developing a counter-attack by recruiting several GOP Senators — including Sen. Lisa Murkowski in Alaska — to push an amnesty for 3 million so-called 'dreamers' in exchange for token benefits for Americans. The effort is being led by Democratic Sen. Dick Durbin, and it is also intended to block the pro-American, Trump-backed reform being pushed by GOP Sen. Chuck Grassley which would stop chain-migration and end the visa lottery.
Trump won the amnesty-or-shutdown fight by aggressively criticizing the Democrats' for their support of unpopular mass immigration. In late November, for example, he taunted Democrats' just before a White House meeting with top Democrats.
Meeting with "Chuck and Nancy" today about keeping government open and working. Problem is they want illegal immigrants flooding into our Country unchecked, are weak on Crime and want to substantially RAISE Taxes. I don't see a deal!

— Donald J. Trump (@realDonaldTrump) November 28, 2017
Trump's clout in the dispute is boosted by his popular pro-American immigration policies, which he summarizes as "Buy American, Hire American."
[…]