A group of open borders activists blocked and surrounded federal immigration officials in downtown Los Angeles, California on Thursday, preventing the agents from accessing a nearby detention center.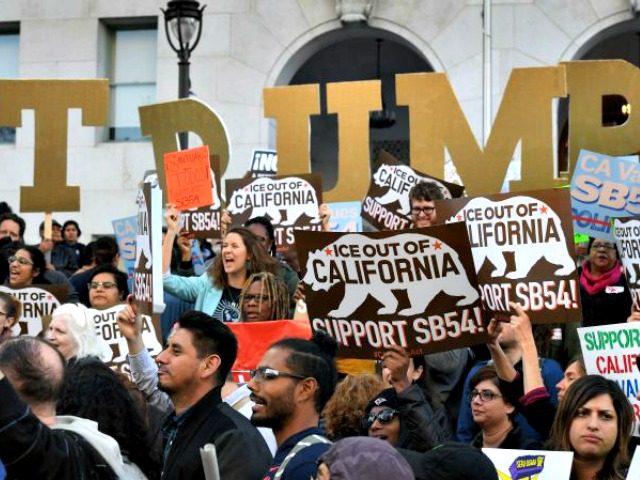 Coordinated by a slew of open borders groups, about 50 illegal immigrant activists stopped a Department of Homeland Security (DHS) van of Immigration and Customs Enforcement (ICE) agents while they were on their way to a detention center.
The open borders activists shouted, "Stop the deportations!" and other pro-illegal immigration chants, as captured by Los Angeles Times reporter Marcus Yam.
"Hey hey! Ho ho! Deportations have got to go!" the activists can be heard shouting at ICE agents. Another open borders activists shouted at Los Angeles Police Department (LAPD) officers, saying "F*ck all you n*ggas!"
No way out. pic.twitter.com/CJ0ug9MFmo

— Marcus Yam ? (@yamphoto) February 16, 2018
[…]
Complete text and additional videos linked here.