Allen said he introduced the bill to influence public opinion and urge the Trump Administration to clarify who among the nation's 11 million undocumented immigrants should be deported.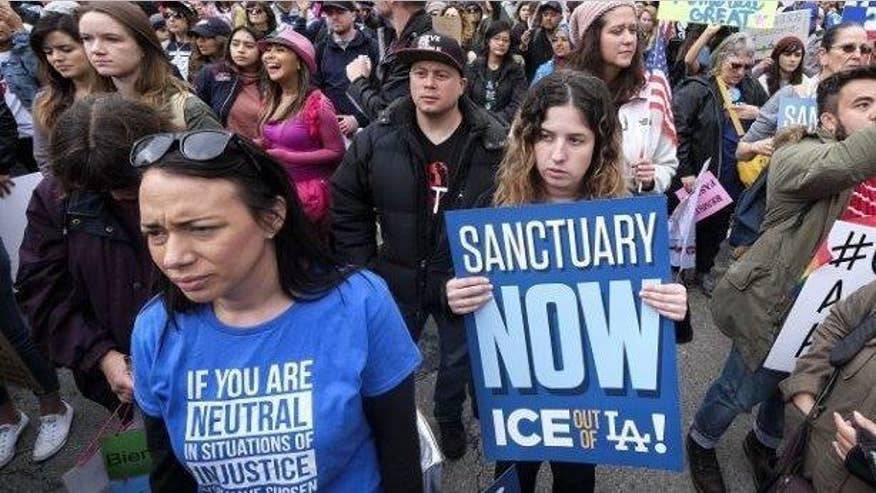 Democratic lawmakers in Sacramento want California to become the nation's first sanctuary state. Republicans tried to stop it Tuesday with legislation of their own.
"California's Democrat politicians have been promoting a policy of sheltering criminals in our state who are in here illegally," said California Assemblyman Travis Allen, R-Huntington Beach. "Californians don't want criminals who are here illegally to be sheltered in their communities."
Allen's bill did three things. First, it stopped state funds from going to any jurisdiction that claims to be a sanctuary or has sanctuary policies in place. Secondly, it mandated state law enforcement to cooperate directly with federal immigration officials. Third, it prohibited the use of tax money to defend criminal aliens.
Allen unveiled the bill alongside Agnes Gibboney, whose son Ronald da Silva was fatally shot by a previously deported illegal immigrant in 2002.
[…]