Actress Eva Longoria called Hillary "the most qualified presidential candidate ever." Did you hear that, folks? The most qualified EVER!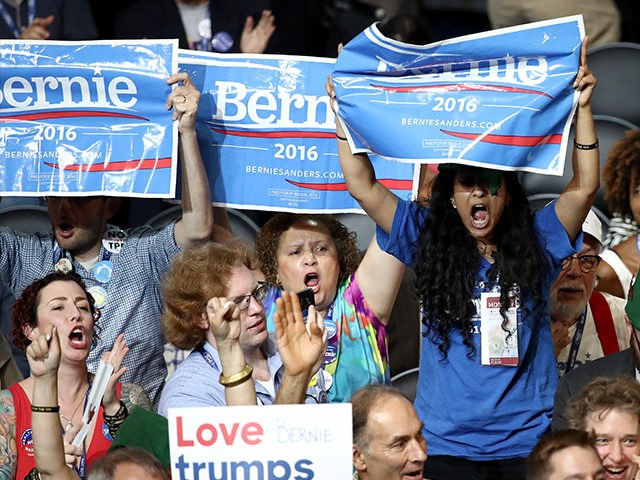 The Democratic National Convention was almost literally a disaster area.
Bernie Sanders suspended all party rules on the floor of the convention to personally nominate Hillary Clinton by a voice vote. Left-wing protesters rampaged in the streets. Pro-Bernie delegates walked off the convention floor in protest. Agitators seized the mainstream media's control center against an outnumbered police force. Speakers were booed. Green Party candidate Jill Stein crashed the event and emerged as the new Bernie Sanders in the general election. A man set himself on fire stomping on a burning American flag.
America now has a real two-party system: one party is the Populist Nationalists. The other party is the political class. The Democratic Party is the political class.
Breitbart News special correspondents rode into Philly as the Wikileaks DNC email revelations rocked the city and the world. The DNC rigged the primary fight for Hillary Clinton, actively colluding against Bernie Sanders. And Bernie just sat in his balcony underneath the Bloomberg Politics banner and smiled and took it.
Here's what happened:
Hillary
Clinton gave a mediocre speech obsessed with Donald Trump.
"He wants to divide us from the rest of the world," she said, pushing globalism against Trump's nationalism.
"We will not ban a religion," she said. She loudly ranted at awkward times in her speech, like when she was reciting the job titles of teachers and doctors and police officers (etc. etc.) who can fix the country in addition to Trump, who said that "I alone can fix it."
[…]