Prosecutors indicted two Mexican national siblings for allegedly running and operating a counterfeit car airbag business.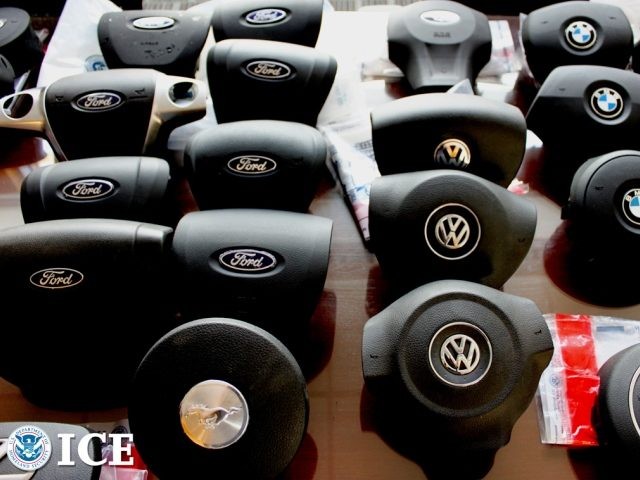 Federal prosecutors charged Dina Gonzalez-Marquez, 23-years-old, and Emilio Gonzalez-Marquez, 21-years-old, both Mexico nationals, with trafficking counterfeit vehicle airbags out of their Albuquerque, New Mexico, home, according to an Immigration and Customs Enforcement (ICE) news release.
The indictment charges the siblings with conspiring to traffic in counterfeit goods and two counts of trafficking in counterfeit goods. According to the indictment, Dina Gonzalez-Marquez and Emilio Gonzalez-Marquez conspired to traffic in counterfeit goods from January 2015 to March 2017 by operating a business that sold counterfeit airbag modules and counterfeit airbag covers out of their residence.
ICE officials reported the foreign-born siblings allegedly listed and sold their "counterfeit airbag modules and airbag covers online, shipping the counterfeit goods to purchasers, and conducting in-person sales of the counterfeit goods."
In two separate cases, special agents with the Department of Homeland Security (DHS) allegedly bought the counterfeit airbags from the siblings in August 2016 and March 2017.
[…]