Cubans carried out 361 protests against the communist Castro regime and its puppet-president Miguel Díaz-Canel in August, according to statistical information published by the Cuban Observatory of Conflict on Thursday.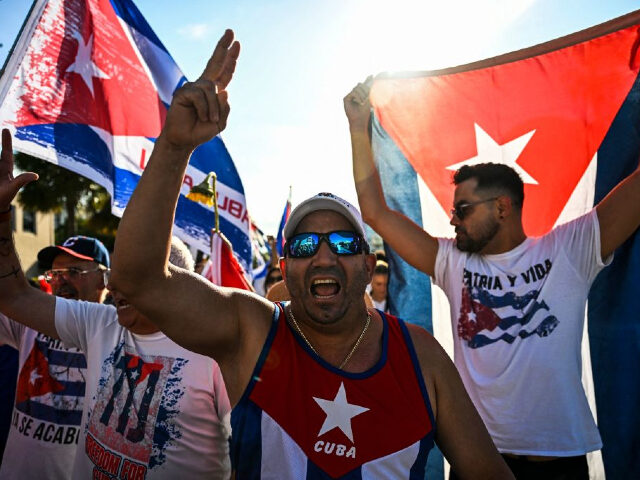 With an average 11 protests per day, August 2022 had the most registered protests in Cuba since the July 2021 protests.

The Observatory, a civil society organization, documented 2,074 protests against the communist regime during the first eight months of 2022. The Observatory's data also show that Cubans' protests consistently grew in size and number between January and June 2020, which exponentially exploded into the historical nationwide wave of protests of July 2021, when over 187,000 Cubans participated in at least 584 protests nationwide.

While historically significant, the July 2021 protests were not the first major event against the Castro regime. Cuban dissidents have protested in large numbers against the Castro regime – which was installed in the 1959 coup and never received an electoral mandate – for decades. In 1994, for example, a protest now known as the Maleconazo attracted thousands of unarmed Cubans demanding freedom and protesting against communist dictator Fidel Castro. The island nation's communist regime retaliated by arresting, beating, and shooting protesters. 
[…]