Founder of Project Veritas on undercover journalism and holding the press accountable.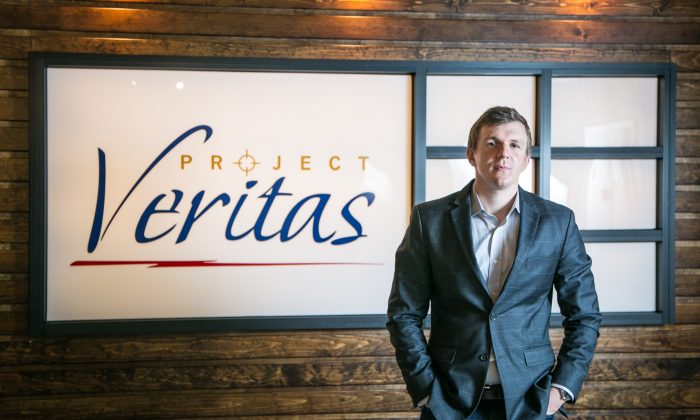 A group of journalists at Project Veritas, led by James O'Keefe, has made waves over the years with undercover videos that have covered corrupt officials, voter fraud, and, more recently, media bias at CNN and The New York Times.
"We take the approach we take, a sort of guerrilla approach, because we live in unjust times," said O'Keefe, in an interview with The Epoch Times. He quoted words often attributed to George Orwell: "During times of universal deceit, telling the truth becomes a revolutionary act."
With the current state of news, culture, and politics, many institutions tasked with informing the public have become what O'Keefe referred to as "Potemkin villages," a reference to communist tactics of disinformation where people are presented with a false image in order to sway their opinions.
In this environment, many institutions that claim to uphold honesty are themselves dishonest, and many who claim to represent society are oppressing the same groups they claim to represent. In order to hide their actions, these same institutions often attack critics, using political labels.
[…]