Citizen journalists in the rural communities of Chihuahua recorded scenes of despair caused by a fierce clash between members of the Juarez Cartel. The fighting left at least eight people dead and four police officers injured.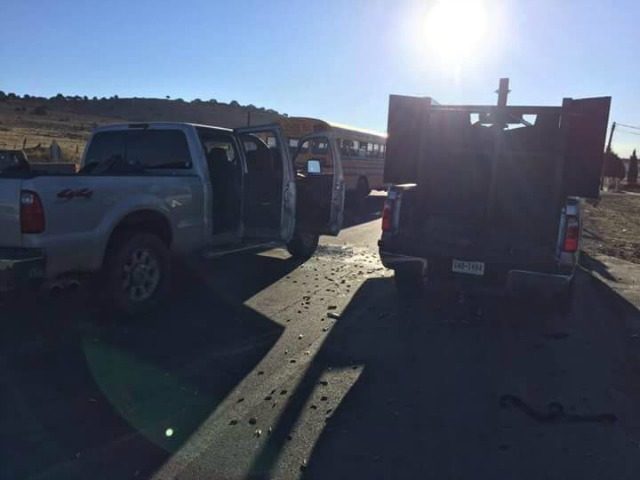 One of the videos shot by citizen journalists shows the magnitude of the gun battle as one crying resident huddles next to a window while thousands of rounds can be heard being fired near him. Initially, the man appeared to show some surprise as the gunfire could be heard in the distance, but that excitement soon turned into horror and despair as the battle ensued.
"Oh dear God please help us," the man cries out sobbing as the gun battle continues.
Armored SUVs and some with modifications to mount large machine guns were left along the various streets of Cuauhtemoc, Chihuahua. Videos taken by local residents show the various vehicles that had been heavily damaged by gunfire are believed to have started on Sunday afternoon and continued until Monday.
[…]
Complete text and additional videos linked here.