Former President Barack Obama is traveling abroad with his wife and daughters, but the family isn't exactly vacationing.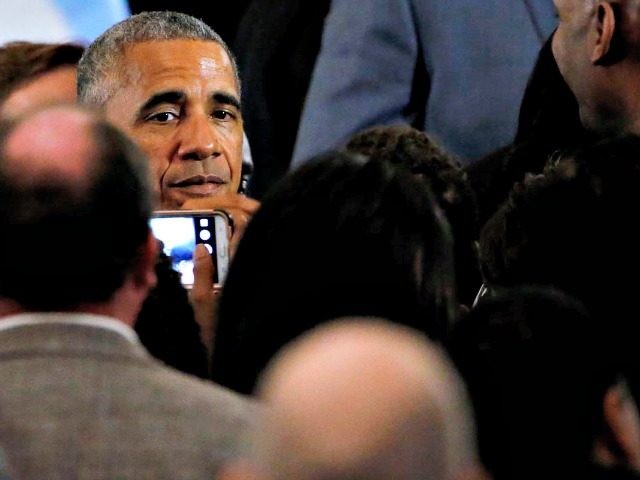 On Monday, Obama spoke at the Asian Leadership Conference in Seoul and met with President Moon Jae-in — just days after the leader met with President Donald Trump at the White House.
"President Moon Jae-in renewed his resolve to pursue sanctions and dialogue to tackle North Korea's nuclear program during a meeting with former U.S. President Barack Obama on Monday, saying now is the 'last chance' for the regime to return to the negotiating table," the Korea Herald reported.
"During the 40-minute talk, Moon shared the results of his recent summit with his incumbent U.S. counterpart Donald Trump, asking for Obama's advice on ways to advance the relationship," the Korea Herald reported.
"President Trump and I agreed to continue to apply sanctions and pressure to resolve the North's nuclear and missile issues, while pursuing dialogue in parallel," Moon said, according to his press secretary Yoon Young-chan.
Trump has slammed Obama's foreign policy stance on North Korea's military aggression, saying the era of "strategic patience" with the Communist regime is over.
Trump also said the U.S. and South Korea have a "very, very strong and solid plan" to deal with North Korea.
At the conference, where Obama met with his "old friend," former President Lee Myung-bak, the former president took a jab at Trump over his decision to remove the U.S. from the Paris climate change agreement and expressed his belief in an "international order."
[…]