The City of Oroville will file the first of what could be hundreds of lawsuits against the State of California for allegedly lying about known dangerous conditions at Oroville Dam.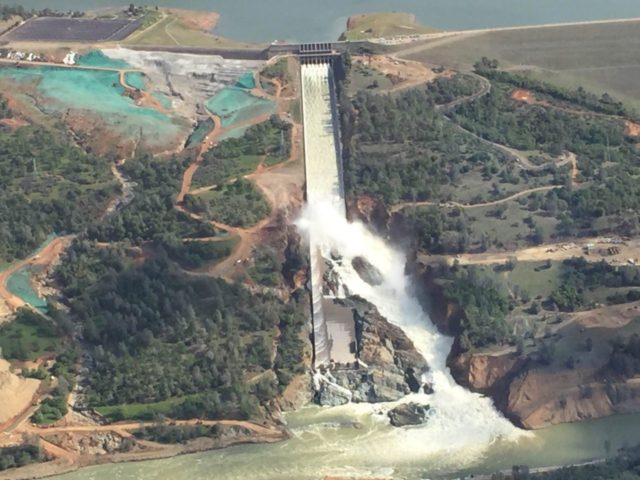 With America's tallest dam on the verge of collapse last Feb. 7, the Butte County Sheriff issued an emergency evacuation order affecting approximately 225,000 downstream residents. That was after they had been reassured for by state authorities that there was no risk of Oroville Dam's failure after its main spillway collapse.
As a result of the spillway failures, mass evacuations, and near-catastrophic collapse of America's tallest dam, the United States Federal Energy Regulatory Commission (FECR) issued a mandatory order on February 21 demanding that the California Department of Water and Power (DWR) commission an independent forensic audit of the circumstances leading up to crisis and any continuing infrastructure safety and operating concerns.
Since the February incident, California's Department of General Services, which manages government claims for state liability, has denied over 500 claims, including those of the City of Oroville. The total value of claims denied by the state for farmers and local government is about $1.2 billion.
[…]