Woke mobs have ripped down statues of the Queen, her ancestor Queen Victoria, and explorer Captain James Cook in Canada.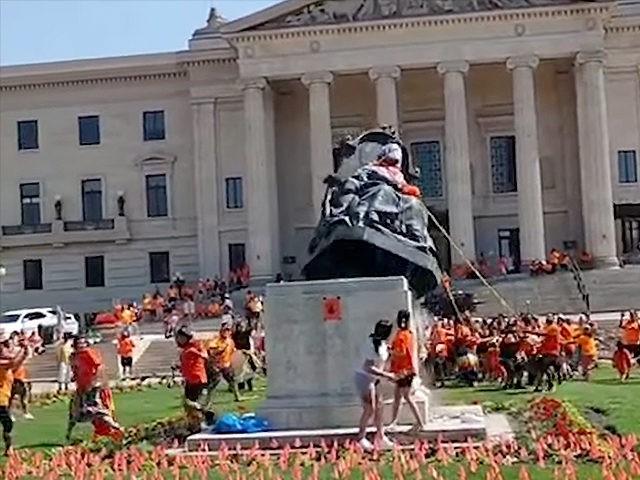 "Winnipeg: Queen Elizabeth down, Canadian flag down, Warrior flag up," crowed the Communist Party of Canada on its verified Twitter account, alongside the hashtag #CancelCanadaDay and a picture of an activist trampling the vandalised face of Queen Victoria's toppled statue.
"This is the state legislature building and not a policeman in sight," lamented Robert Poll of the Save Our Statues campaign, sharing one of the videos of the large statue of Victoria sitting on a throne being dragged from its plinth. Mob members subsequently took off her head and threw it in a river.
The Canadian Broadcasting Corporation (CBC) — roughly equivalent to Britain's BBC — reports that one man was "shocked… with a stun gun and arrested" during the disorder at the Manitoba Legislature in Winnipeg — but added that he may not have been a statue-toppler.
[…]