Starbucks will spend $250 million of its corporate tax cut to boost the pay and expand the benefits of its American workers.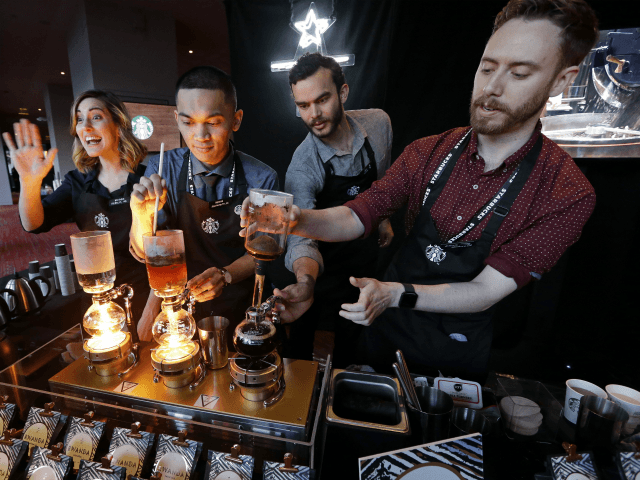 The coffee chain joins some 200 American corporations that are already raising wages thanks to a corporate tax cut signed into law by President Trump last month. Starbucks, a mega-corporation with a far-left worldview, has now joined a handful of other far-left corporations — Apple and Disney — in validating the idea that tax cuts benefit everyone, or what is known as trickle-down economics.
According to Reuters, Starbucks will save some $425 million in taxes, more than of which it plans to pass on to its employees. This will come in the form of a pay raise, as well as stock grants worth between $500 to $2000, depending on seniority.
On Tuesday, the Walt Disney Company announced that, thanks to the Trump tax cut, it would award its 125,000 employees one-time cash bonuses of $1,000 and invest $50 million into education programs for its workers.
Last week, Apple announced $2,500 bonuses for most of its employees in the form of stock units. The left-wing company also said it would repatriate some $200 billion to the U.S. and invest a total of $350 billion into our economy over the next five years. This is expected to create some 22,000 American jobs.
[…]