Deep inside a mountain near Sweetwater in East Tennessee is a remarkable body of water known as The Lost Sea. Listed by the Guinness Book of World Records as America's largest underground lake, the Lost Sea is part of an extensive and historic cave system called Craighead Caverns.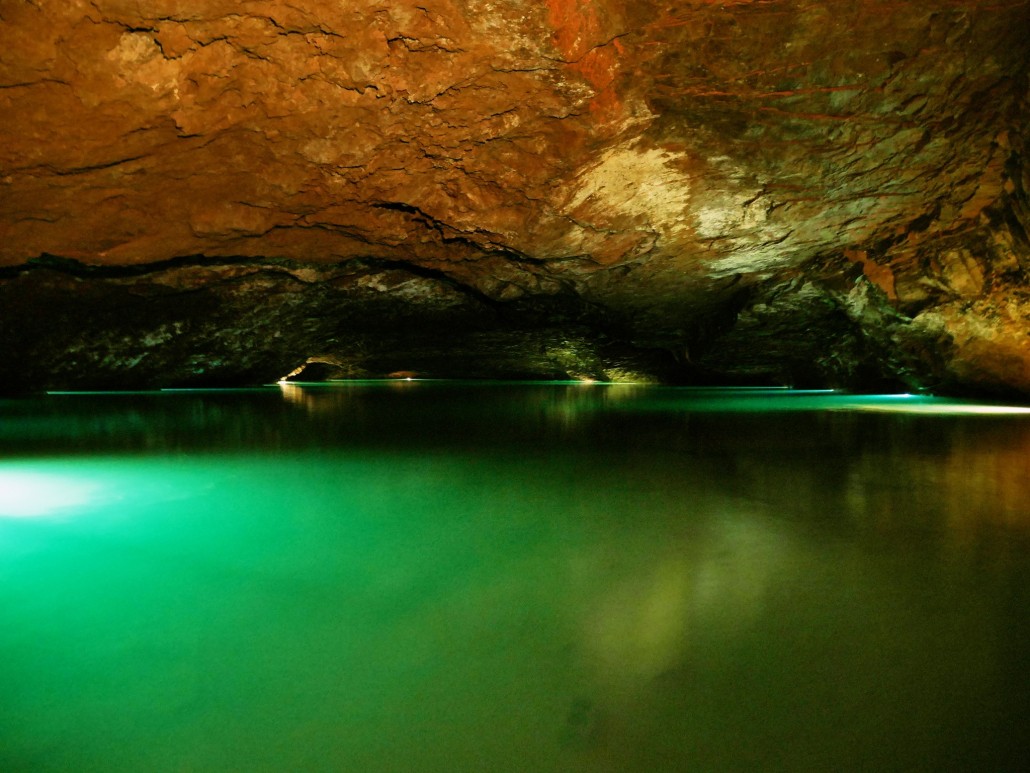 The caverns have been known and used since the days of the Cherokee Indians.
One of the cave's earliest visitors was a giant Pleistocene jaguar whose tracks have been found deep inside the cave. Some 20,000 years ago the animal apparently lost his way in the darkness and wandered for days before plunging into a crevice far from the daylight he sought. Some of the bones, discovered in 1939, are now on display in the American Museum of Natural History in New York.
[…]