The protest was organised to show outrage at the killings of farmers, especially after the death of a white farmer in Klapmuts near Stellenbosch.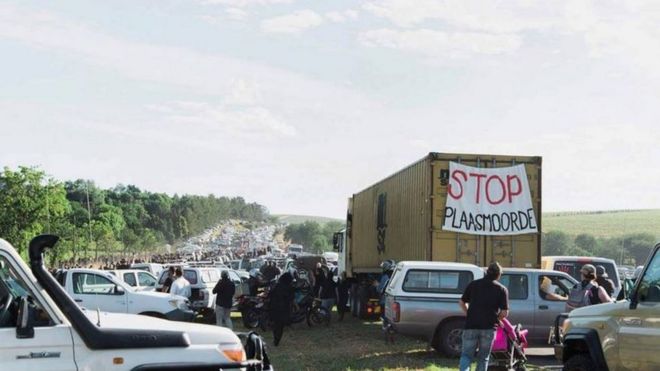 Demonstrators are blocking motorways in South African in protest at the murder of white farmers.
People have been posting their pictures on Instagram:
The BBC's Pumza Fihlani in Johannesburg says the protests are already causing racial divisions after some demonstrators were seen carrying the flag from the apartheid era, when South Africa was governed by its white minority and black people were not allowed to vote.
[…]