"Contrary to the principles of modern cement-based concrete," said lead author Marie Jackson from the University of Utah, US, "the Romans created a rock-like concrete that thrives in open chemical exchange with seawater."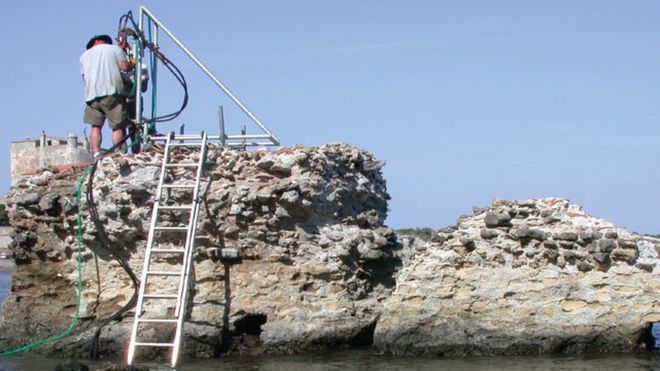 Researchers have unlocked the chemistry of Roman concrete which has resisted the elements for thousands of years.
Ancient sea walls built by the Romans used a concrete made from lime and volcanic ash to bind with rocks.
Now scientists have discovered that elements within the volcanic material reacted with sea water to strengthen the construction.
They believe the discovery could lead to more environmentally friendly building materials.
Unlike the modern concrete mixture which erodes over time, the Roman substance has long puzzled researchers.
Rather than eroding, particularly in the presence of sea water, the material seems to gain strength from the exposure.
In previous tests with samples from ancient Roman sea walls and harbours, researchers learned that the concrete contained a rare mineral called aluminium tobermorite.
They believe that this strengthening substance crystallised in the lime as the Roman mixture generated heat when exposed to sea water.
[…]