Former FBI Director James Comey began drafting a letter exonerating Hillary Clinton from any wrongdoing related to the email scandal long before the FBI investigation was over, according to a letter released by a top GOP senator.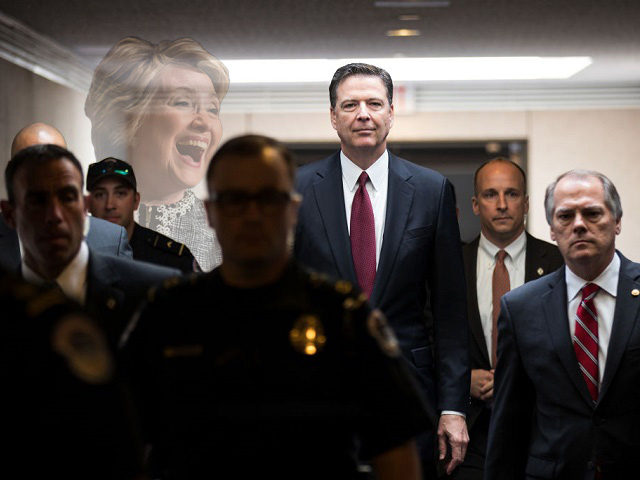 Senate Judiciary Committee Chairman Chuck Grassley (R-IA) and Subcommittee Chairman Lindsey Graham (R-SC), in a letter dated August 30, requested more information from the FBI on Comey's actions, as part of an investigation into his firing by President Trump in June.
But the letter revealed that the committee had received interviews of Comey's staff that showed he began drafting the letter in late April or early May — before Clinton was scheduled to be interviewed on June 2, in addition to more than a dozen other key witnesses.
According to an interview with one of his staff, Comey had emailed a small group of FBI leadership about drafting the letter. According to the interview, Comey, "knowing the direction where the investigation is headed," asked "what would be the most forward-leaning thing we could do" in terms of "information we could put out about it."
[…]