After the victory of pro-sovereignty and anti-mass migration Czech President Miloš Zeman at the weekend, many are looking to the three big national elections coming in Europe this year in which populists and pro-sovereignty parties look to dominate in Italy and Hungary and place strongly in Sweden.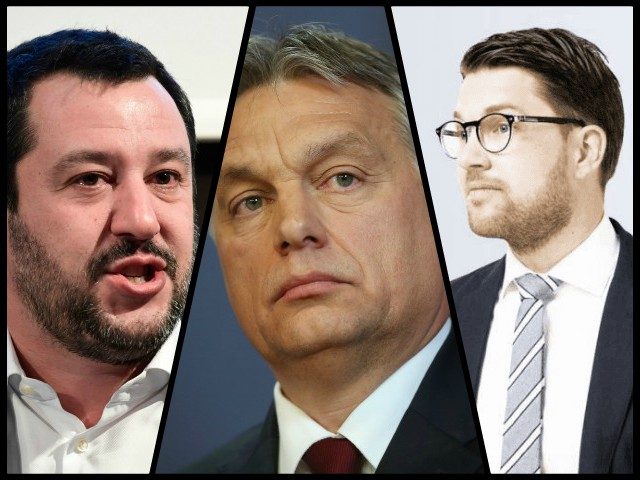 While 2017 saw major elections in France and Germany, which saw strong showings from the populist French Front National and the Alternative for Germany (AfD), neither managed to enter government. In Austria, the Freedom Party (FPÖ) became the first populist party in Western Europe to enter government and polls show that in 2018 this trend could continue.
Italy
Italy's general election is coming March 4th, and there has already been a significant rise in support for populist parties like Lega and the Eurosceptic Five Star Movement.
The election will see the first use of the new "Rosatellum" election law passed late last year that mixes the UK's first-past-the-post system and proportional representation.
Polls show the centre-right coalition of the populist Lega, led by Matteo Salvini, and the Forza Italia party, led by former Prime Minister Silvio Berlusconi, the most likely to place first in the overall vote.
[…]