Taking migrants would do more damage to Poland than European Union (EU) sanctions, Interior Minister Mariusz Blaszczak has said, after fresh warnings from Brussels over the country's refusal to welcome asylum seekers from the third world.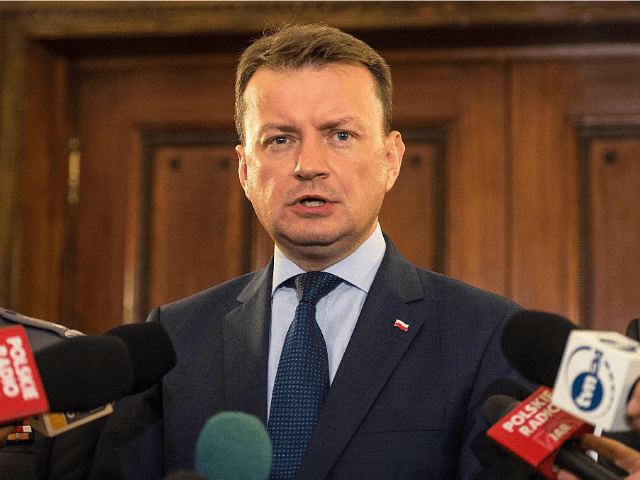 Reacting to the EU setting a June deadline by which Poland and Hungary must take migrants from Italy and Greece or face sanctions, the minister said "the security of Poland and the Poles is at risk" from the bloc's relocation scheme.
Mr. Blaszczak said giving in to the EU's demand that Poland welcome more than 6,000 asylum seekers would "certainly be much worse" for the nation than the threat of punishment from Brussels, citing the terror threat in Western Europe as a result of immigration.
"We mustn't forget the terror attacks that have taken place in Western Europe, and how — in the bigger EU countries — these are unfortunately now a fact of life," said the minister, pointing to demographic change as the cause.
"Remember that the now very numerous Muslim communities (in Western European countries) started out as relatively small numbers."
The EU quota scheme moving migrants from Italy and Greece — where asylum seekers from the third world arrive in droves via boat – to other nations in the bloc only exacerbates the continent's problems with illegal migration according to Blaszczak.
[…]