Serrano now faces two felony counts, each of unauthorized use of personal identifying information and false impersonation, as well as single felony counts each of second-degree burglary and grand theft.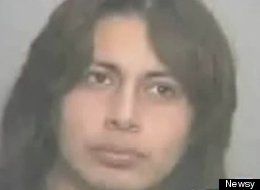 A homeless man in California is accused of stealing a woman's identity for 13 years and racking up more than $100,000 in medical care expenses.
Police in San Clemente say they found Perla Serrano — who appeared to be a woman — sleeping Sunday in a public area. But a deputy noted a hospital wristband with a different name than the one the person gave. Soon, the 51-year-old suspect's gender became in doubt, according to ABCNews.com.
"The deputy called San Clemente Hospital and was informed by San Clemente personnel that the person was actually a man, not a woman," Orange County Sheriff's spokesman Jim Amormino told ABC.
The victim, who is only being named as "Perla K," has apparently suffered a long ordeal because of the alleged identity theft.
[…]