In February the hard left-wing Southern Poverty Law Center celebrated the decline of "nativist extremist" groups in America. They decried the "ugly nativism seen during the 2016 election campaign".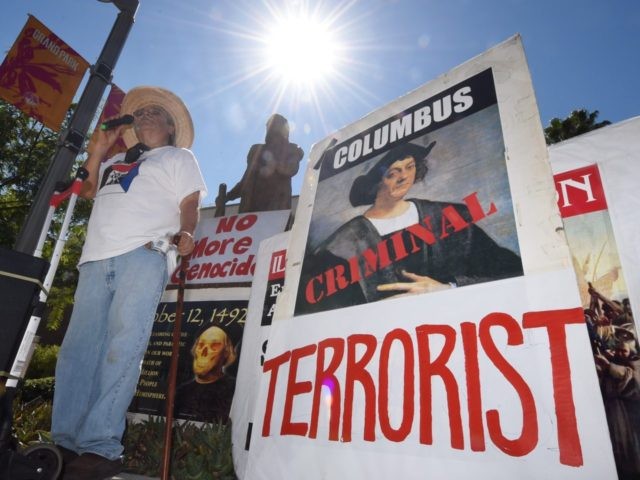 But nativism appears to be "ugly" only when it represents the history of Europeans, or Westerners. No such allegations are made at the bizarre "Indigenous People's Day" campaigners who wish to litigate celebrations of 1492, marked by America's Columbus Day, annually, in the second week of October.
Such 'Native American' nativism is a relatively recent phenomenon, amongst non-"natives" at least. I use scare quotes as the natives mourned for were often just the most recent inhabitants of such areas. Many "natives" had in turn displaced other groups.
And what makes the native anyway? The Native Americans found their way to the continent from Asia, across the Behring Strait.
Despite all this, Indigenous People's Day was first mooted in 1977. Since then, a small number of groups — usually in liberal towns or cities across America — have, in fits of confusion and hilarity, "culturally appropriated" from "natives" and proclaimed their fealty towards the "indigenous".
[…]