Actor and prominent Hollywood conservative Jon Voight says he has been meeting with Donald Trump's presidential campaign to discuss how he can help the Republican Party's presumptive nominee win the White House in November.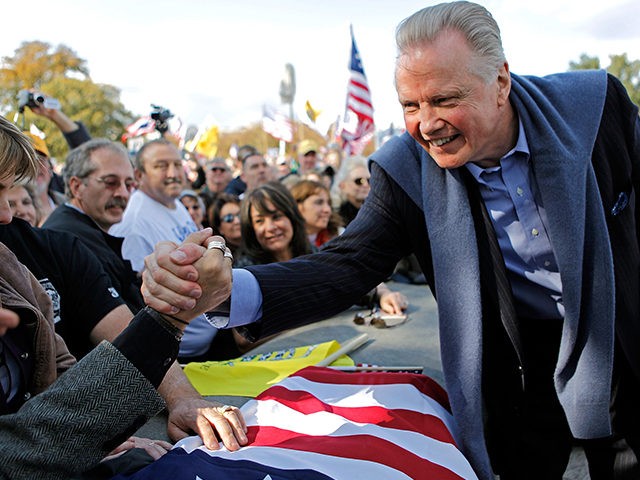 "I'll be as helpful as I can be," Voight said in an interview with the Daily Beast. "I intend to be, and we'll see come convention time if [the Trump campaign] wants me at the convention. If they do, I'll make plans to go, and we'll go from there … I would like to support him in any way that I can … I'm in touch with the campaign, and I fully support Donald."
The 77-year-old Emmy and Oscar-winning actor formally endorsed Trump in March in an exclusive interview with Breitbart News.
"The Republicans need to unite behind this man," Voight said at the time. "We need somebody to go in and reconstruct us in a sort of way, get us back to where we were, who we need to be."
Three months later, the Coming Home star's support for the billionaire real estate investor remains resolute.
"I think he's the man for the job," Voight told the Daily Beast. "I have discussed with them the possibility of being at the convention, and what I might be available to do for them in California."
[…]