The leader of Italy's premier conservative party "The League" has launched a hard-hitting campaign for upcoming elections based on a platform of national sovereignty in the style of Donald Trump and Brexit.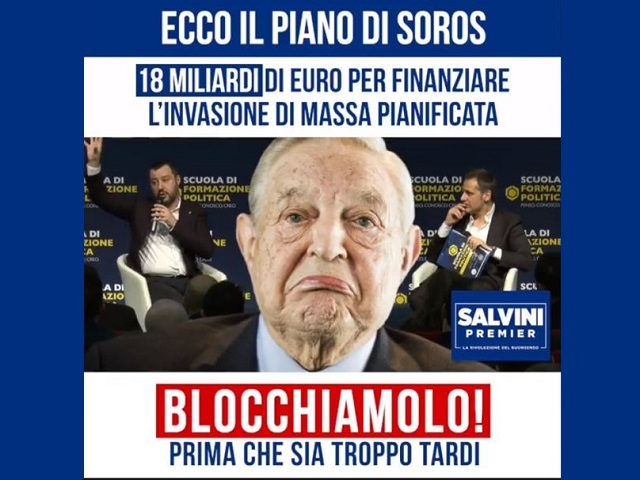 In one of his campaign posters, Matteo Salvini takes on the European Union (EU) head-on, proclaiming "Slaves to Europe? No Thanks," a notion that resonates among Salvini's base of Italians who believe that their nation has yielded far too much of its sovereignty to Brussels bureaucrats.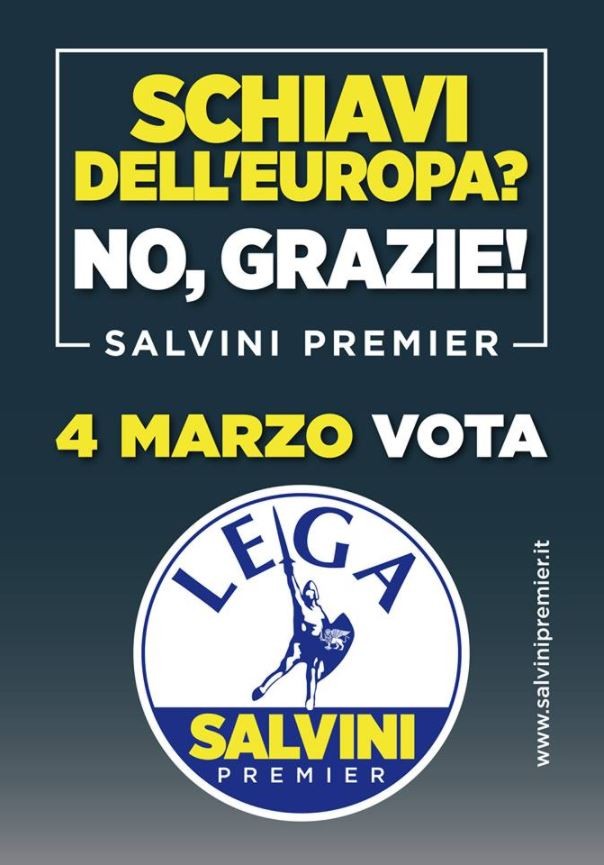 In recent days, Salvini has assured his supporters that if elected he will pull Italy out of the European common currency, insisting that the euro is partly to blame for Italy's economic crisis. "I remain convinced … that the euro under these conditions was an error, which we will remedy," he said earlier this week.
Salvini's other slogans are equally provocative, promising stricter border controls, deportation of illegal immigrants and resistance to George Soros campaign for "unlimited immigration."
"The right to legitimate defense, control of borders and deportation of all illegal aliens, in the common program of the center-right," Salvini announced on social media, along with a hashtag to vote League in March.
[…]