Gutfeld added that a massacre's duration is dictated by the time it takes for bullets to start flying in the opposite direction.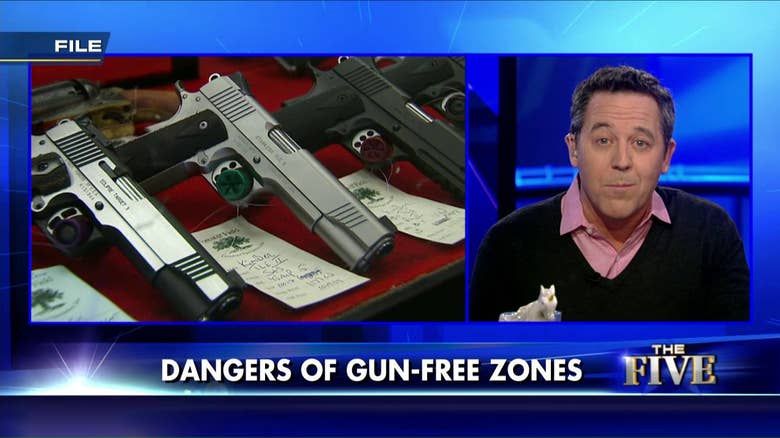 On "The Five" tonight, Greg Gutfeld slammed the notion of "gun-free zones."
"Somali terrorists have threatened America's biggest mall – a threat that reveals an obvious truth," Gutfeld stated. "That the phrase 'gun-free zone' is liberal for 'sitting duck.'"
He said that "gun-free" is music to the ears of bad guys, who intentionally target the unarmed.
Gutfeld pointed out that the "soldier readiness processing center" at Ft. Hood was gun-free at the time of the attack, and the shooting only ended when Nidal Hissan himself was shot.
[…]