A Central Valley farmer with whom President Obama met and posed for photo-ops in 2014 is slamming the White House's new water plan, saying he was misled about Obama's intention to listen to farmers' demands for water.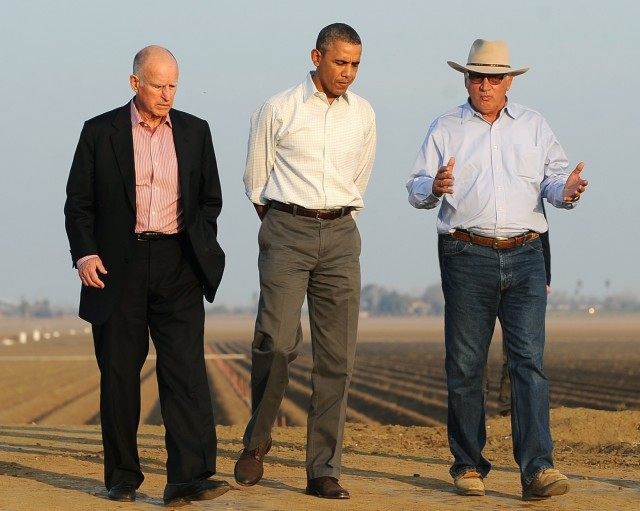 "I did have a sense of hope and he could have helped us," Joel Del Bosque told local ABC News affiliate KFSN 30. "My focus was just telling him what we do we grow food for the country and we can't do it without water."
Instead, however, President Obama's eight-page "executive action" plan on water, released Tuesday, says nothing at all about increasing farmers' access to water. Instead, it calls for data collection, communication by federal agencies, new research, and papers — in other words, more bureaucratic activity, rather than more water storage or water allocations.
In observance of World Water Day on Tuesday, the White House convened what was billed as a "first-of-its-kind" summit on water. The meeting, which the Fresno Bee reports was attended by California Democrats including Rep. Jerry McNerney and Rep. Jared Huffman, focused on water conservation — but did not address the fact that the federal government prioritizes the endangered delta smelt fish over the needs of farmers, often flushing out hundreds of thousands of acre-feet to sea.
California's Republicans, who back a water bill that is stuck in the U.S. Senate, did not attend.
[…]