Dr. Sebastian Gorka, National Security Editor for Breitbart News and author of the best-selling Defeating Jihad: The Winnable War, appeared on Fox News' "Hannity" with guest host Tucker Carlson on Friday night to discuss the way terrorism was downplayed at the Democratic National Convention.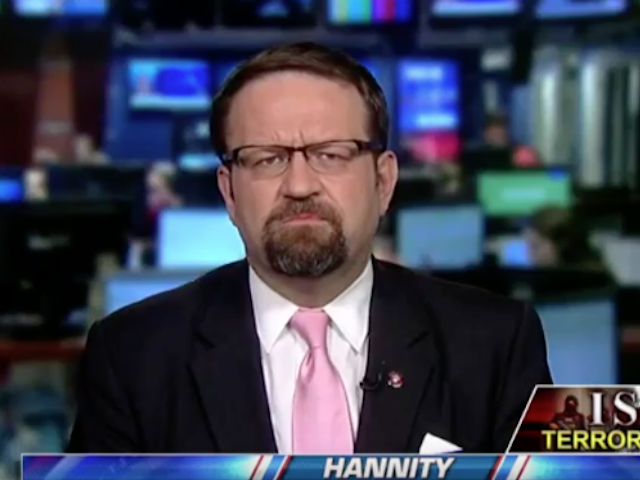 Carlson observed that ISIS and terrorism were scarcely mentioned during the convention, and wondered if it was a matter of Democrats not understanding the threat of Islamic terrorism, or being unwilling to acknowledge it for political reasons.
"If you look at the last seven and a half years, I think it has to be the latter," said Gorka.
"I want to be careful here, Tucker," he continued. "I don't want to lambaste all Democratic voters in America. The DNC is really a function of the left-wing machine. It's part of a Party that's been captured by the radicals."
"Just look at what happened. The convocation was booed. The serviceman with a Medal of Honor, trying to read the names of his fellow servicemen killed in combat was booed. The female police officer who asked for a moment of silence for fallen police officers was heckled by the Black Lives Matter. This is unbelievable, and clearly the thing that they're most concerned about isn't ISIS, it's Donald Trump and global warming," Gorka said.
Carlson asked what it was about ISIS and Islamic terrorism that Democrats are so reluctant to acknowledge.
[…]