Billionaire and national 2016 GOP presidential frontrunner Donald Trump pushed back on the notion put forth by President Barack Obama that America is doing well economically.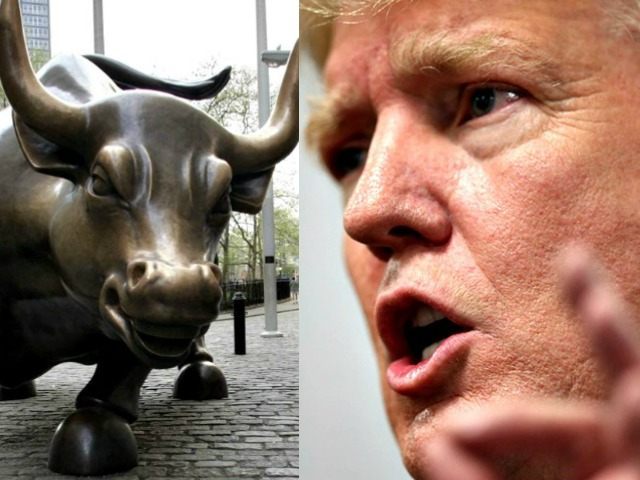 In an exclusive interview with Breitbart News on Friday, Trump laid out how he believes the United States is currently in another recession—something that proves President Obama's economic policies have failed, as have those of his GOP enablers in Congress.
"I think you're sort of in a recession now, you're certainly in a jobs recession now," Trump said when asked to react to a new report from the Financial Times detailing the potential rising risk of a new recession. "We have millions of people out of work, and the jobs they have are bad jobs. We're in a bubble. We're in a bubble. The sad part is it may not pop now, it may pop two weeks into the new administration and the new administration will be blamed for it. One of those things, right? But we're in a bubble and it's going to be ugly."
The Financial Times piece, written by John Authers, details how there is a rising risk of another major recession in the United States.
"The dollar is falling sharply, while the market bets ever more confidently that there will be no rate increases from the Federal Reserve in 2016," Authers wrote. "This is driven by a rising belief that the U.S. could be slipping into a recession this year — a possibility that only a few weeks ago was regarded as negligible. In response, brokerages and investment banks have started to pump out research, trying to assess the risk of a recession. Almost universally, they conclude that the risks remain low — but that they are rising."
[…]