If you've cried wolf too many times, no one will listen when you actually see the real thing.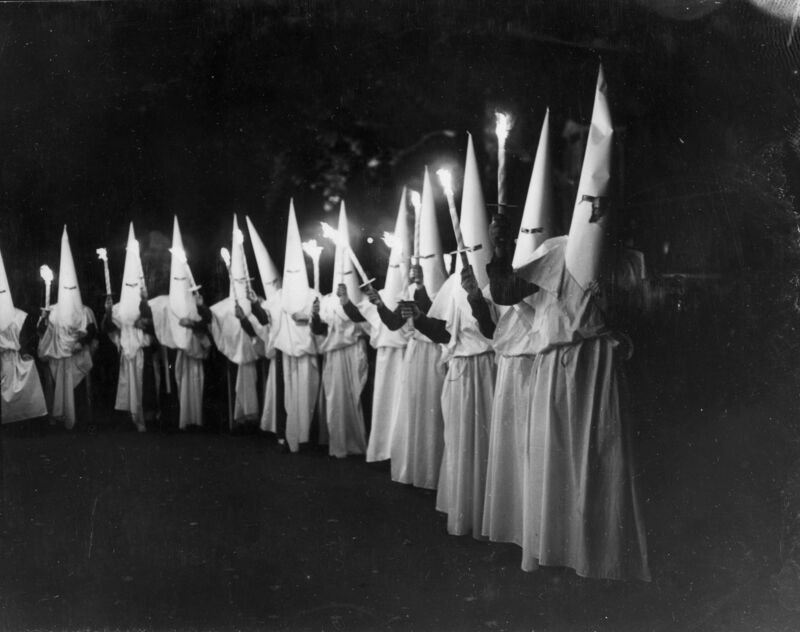 "The NFL Protests Are a Perfect Study of How White Supremacy Works" reads the headline on a recent article at the Root. Which is confusing if you think of "white supremacy" as an apartheid system like Jim Crow, and "white supremacists" as angry people running around in sheets and hoods. The Root's looser use of "white supremacy," to describe something considerably less explicit than advocating a race war, has become increasingly common.
The term was popularized by academic race theory, where it seems to have largely replaced previous terms of art like "institutional racism" or "systemic racism." Now it is migrating out of the ivory tower and into everyday discourse, puzzling the millions of Americans who are used to an older, narrower meaning.
It's easy to see why writers and academics find the term appealing. "Institutional racism" conjures up images of beige-carpeted offices and rows of desks; "systemic racism" sounds like some sort of plumbing problem. "White supremacy," on the other hand, packs a visceral punch that commands the reader's attention. Because they're describing something that needs attention, it's useful to have a phrase that does the job.
[…]