Despite the plummeting TV ratings and continued anger of fans over a rising tide of anthem protests, National Football Commissioner Roger Goodell is promising that the league is ready to increase its attention to so-called "social justice" programs and campaigns.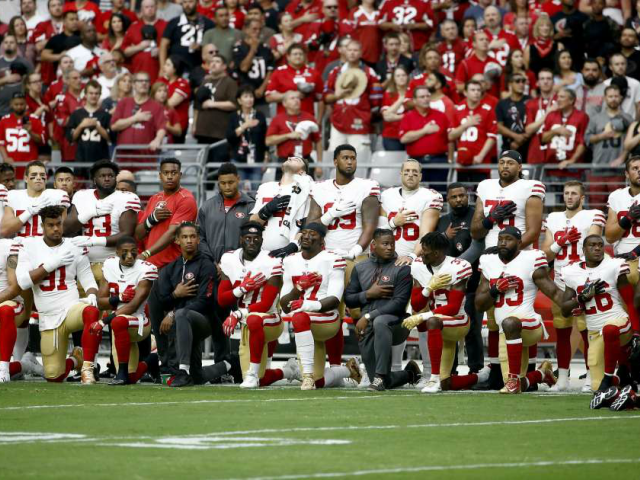 Only a day after news broke that the NFL rejected an ad that the military veteran group AMVETS wanted to air during the Super Bowl because it celebrated veterans and honored the national anthem, Goodell promised that the current spending on social justice is "just the beginning."
"We're just getting started with this effort," Goodell said according to the Bangor Daily News.
Goodell made his comments on Tuesday at a meeting of members of a joint committee of owners and players that had been convened to shepherd the new social justice programs.
According to the paper, the group's members include "owners Arthur Blank of the Atlanta Falcons, Stephen Ross of the Miami Dolphins, Jimmy Haslam of the Cleveland Browns, Shahid Khan of the Jacksonville Jaguars and Michael Bidwill of the Arizona Cardinals." And players include "Washington Redskins' Josh Norman, the New York Jets' Kelvin Beachum and Josh McCown and two retired players, Anquan Boldin and Aeneas Williams."
[…]