The United States Men's National Soccer Team (USMNT) game against Mexico was briefly shut down Sunday in Denver over waves of chants comprised of a gay slur and objects thrown on the field.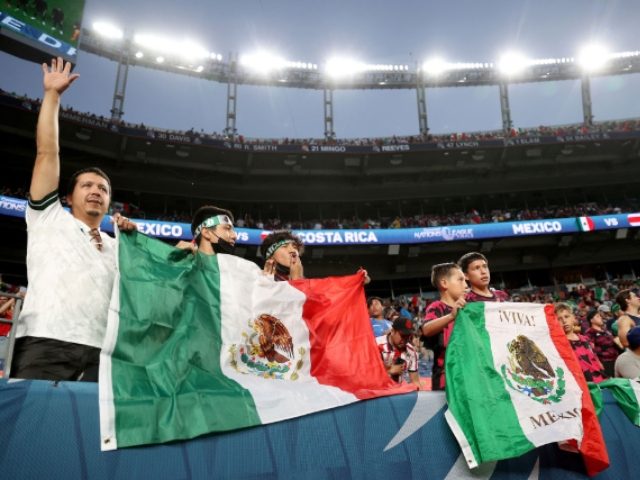 The scene rose to ugly proportions after fans heard the gay slur yelled in Spanish early in the game. By the time wide-spread chants rang out, referees had temporarily shut the game down to warned fans to stop the taunting.
"Due to discriminatory chanting, the referee has stopped the match for up to three minutes," a Concacaf tweet read. "This action is part of Concacaf's antidiscrimination protocol," the Denver Post reported.
The situation only got worse, though. In reply, fans rained cups full of drink and bottles of water down onto the field. At one point, U.S. midfielder Giovanni Reyna was struck the face with an object as fans continued to throw things on the field.
[…]