Republican Greg Gianforte won Thursday's special election for the U.S. House in Montana, defeating Democratic challenger Rob Quist despite being charged with misdemeanor assault the day before.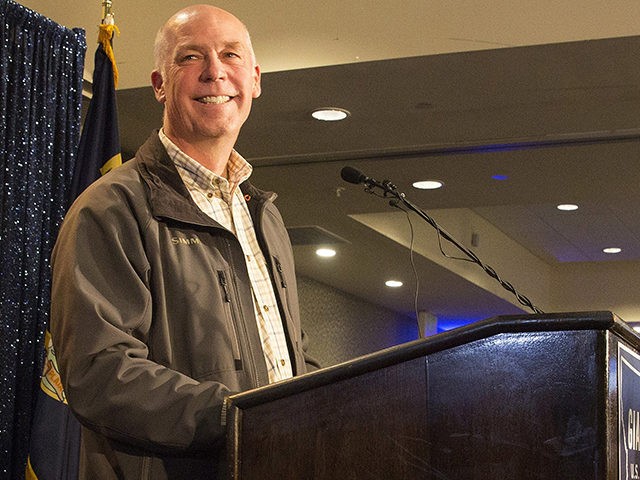 Gianforte will now take over former Navy SEAL Ryan Zinke's House seat. Zinke vacated the seat when he accepted the post of Secretary of the Interior in President Donald Trump's Cabinet.
The election results — with Gianforte winning over 50% of the vote and leading by a seven-point margin — were a major blow to Democrats' anti-Trump efforts, and to the media's expectations, after Gianforte had allegedly "body-slammed" a reporter before his final campaign event on Wednesday.
Montanans are "sending a wake-up call to the Washington D.C. establishment," Gianforte told a jubilant crowd outside his campaign headquarters, after multiple outlets called the race.
Democrats had hoped to turn the race into an early referendum on President Trump's performance in the White House and the GOP's health care bill, which passed the House and is now being considered in the Senate.
But despite national attention and considerable outside funding, as well as Trump's recent controversies in Washington D.C., Democrats were unable to turn the anti-Trump "resistance" into a concrete victory at the ballot box — a bad sign for Democratic chances in the 2018 midterms.
[…]