Ann Coulter, conservative commentator and author, described the left-wing subtext of Kyle Rittenhouse's murder trial as a demand for conservatives "to just stand there and be murdered" when attacked by leftists.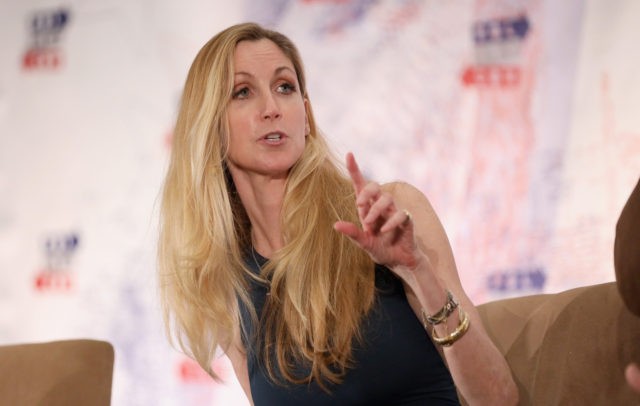 "We are supposed to just stand there and be murdered," Coulter said on Friday's edition of SiriusXM's Breitbart News Daily with host Alex Marlow. "That's our obligation, because the media decided they don't like us."
Coulter highlighted Rittenhouse's presence of mind and skilled shooting during the events captured on video.
She remarked, "There are a lot of people Kyle could have shot if it's just, 'Oh my gosh, I'm panicked, I'm shooting!' Oh no, he was very precise shooting someone who was about to kill him, to take his gun, kill him, kill others. I was thinking — as I often do, as I'm sure you and your listeners do — thank God for cell phone cameras."
Coulter noted that Gaige Grosskreutz, a witness in the trial, was essentially forced to admit the truth of events due to existence of video documentation. She speculated that Grosskreutz would have lied about the events in the absence of video evidence.
[…]