Caesar Augustus represents 'icon of colonial and imperial domination'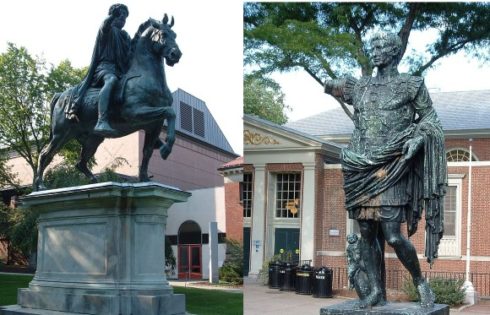 A Brown University student group, Decolonization at Brown, wants the school to remove two Roman statues displayed on campus, claiming the statues represent white supremacy and colonialism.
The student group at the Ivy League university in Rhode Island has lobbied the school's Undergraduate Council of Students to support its initiative to remove of statues of Roman Emperors Caesar Augustus and Marcus Aurelius.
Removing the statues "is one step in a broader project of decolonization by confronting Brown's institutional and ideological legacies of colonialism and white supremacy," members of the group wrote in The Blognonian, a student publication at the university.
[…]