"We need a better future for this country, and Donald Trump is going to give us that."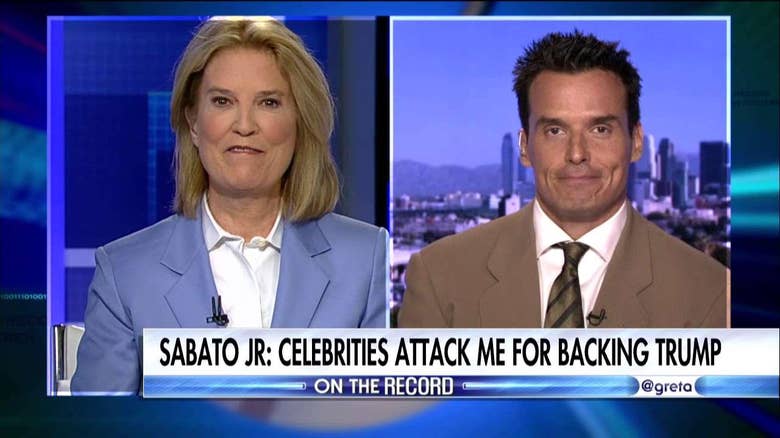 Actor and Donald Trump supporter Antonio Sabato Jr. says he has been blacklisted in Hollywood because of his conservative political beliefs.
Sabato went "On The Record" tonight, telling Greta Van Susteren that he believes you should be able to support whatever party and candidate you want without facing repercussions in your career.
"When I got back from the RNC in Cleveland, I had some jobs lined up. And I investigated why those jobs weren't there anymore, and apparently it was because of my support for Mr. Trump," Sabato said.
Sabato said that even though he's had to deal with losing work and endure being called names like "racist" on social media, he's also been getting support.
[…]
Complete text and video linked here.