Berkeley mayor Jesse Arreguin is calling for "Antifa" — the so-called "anti-fascist" group that proudly uses violence to silence views with which it does not agree — to be classified as a street gang by police.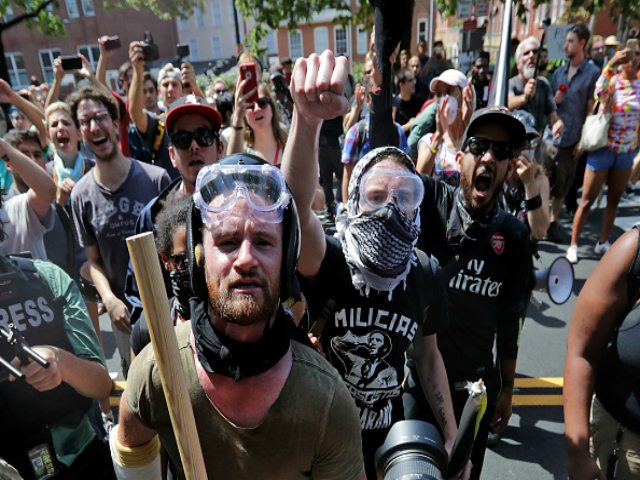 Arreguin's comments came after hundreds of Antifa activists jumped police barricades on Sunday and assaulted right-wing protesters, injuring five. National media generally reported that Antifa had initiated the violence.
CBS San Francisco reported:
"I think we should classify them as a gang," said Arreguin. "They come dressed in uniforms. They have weapons, almost like a militia and I think we need to think about that in terms of our law enforcement approach."

Arreguin said that while he does not support the far right, it was time to draw the line on the left as well, especially on the black-clad activists who showed up in force and took over both the protests and the park, and played a part in Sunday's violent clashes.

…

The mayor said it was also time for the non-violent protesters to take a stand.

"We also need to hold accountable and encourage people not to associate with these extremists because it empowers them and gives them cover," said Arreguin.
[…]