Polls are not accurate quantifiers of public opinion when leftists savagely attack voters for supporting President Donald Trump, New York Times-bestselling author Ann Coulter told Breitbart News on Sunday.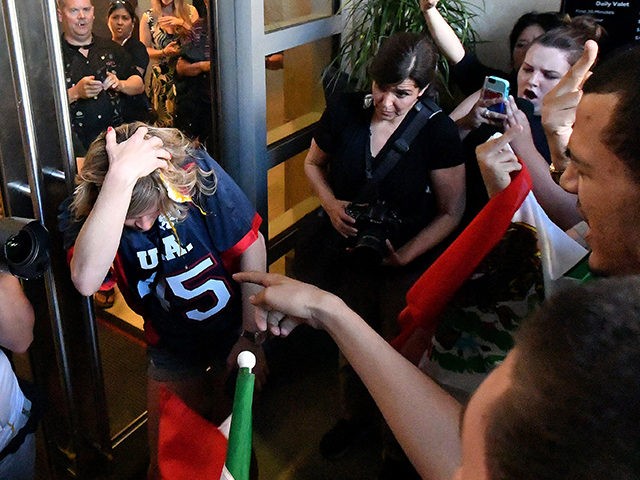 CNN had unveiled a push poll on Friday claiming voters support amnesty for illegal aliens and oppose President Donald Trump's enforcement of immigration law in a blatant attempt to warp public opinion. One of the poll's "findings" showed allegedly 90 percent want to give illegal aliens citizenship if they agree to hypothetical requirements.
"I only read through the first 3 or 4 poll questions and noticed that the percentage of poll respondents opposed to enforcing our immigration laws has SKYROCKETED in the last year," Coulter said. "In that same time period, the hysteria and violence on the left has reached epic proportions."
"We just had a presidential election where the polls were useless because poll respondents were afraid to admit—even to computerized telephone polls!—that they were voting for Trump," she continued.
In a poll surveying 1,025 adults from Mar. 1 to Mar. 4 (margin of error plus or minus three percentage points), CNN/ORC pollsters asked which of three options should be the government's top priority: 1) "Deporting immigrants already in the U.S. illegally," 2) "Developing a plan to stop immigrants from entering the U.S. illegally," or 3) "Developing a plan to allow those in the U.S. illegally who have jobs to become legal residents." Sixty percent chose amnesty, while 26 percent said the government should work to halt illegal immigration, and 13 percent said the government should deport all illegals.
[…]